Oct. 31, 2023
When repairing generator sets, it is of great significance to correctly remove oil and impurities from the surface of components to improve repair quality and extend the service life of machinery. Failure to strengthen the cleaning of parts, improper selection of cleaning agents, and improper cleaning methods can lead to early wear and corrosive damage of components.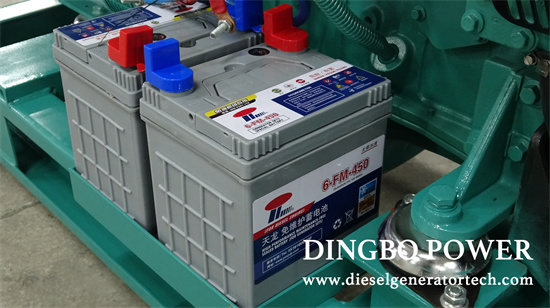 If the impurities in the bolt holes of the generator set and the sand particles in the hydraulic components are not thoroughly removed, resulting in insufficient bolt torque, easy fracture of the piston ring, erosion of the cylinder gasket, and early wear of the hydraulic components: during major repairs, attention is not paid to removing oil stains or impurities accumulated in filters, lubricating oil channels, etc., which leads to incomplete maintenance work and reduces the equipment's trouble-free operation time. When cleaning components, repair personnel should choose the correct cleaning agent. For the cleaning of various components, different cleaning agents should be selected correctly based on their different requirements for cleanliness; Secondly, it is necessary to prevent corrosion and rusting of components.
To ensure the quality of generator set components, corrosion and rust should be prevented, especially for precision components, where any degree of corrosion or rust is not allowed. Therefore, during cleaning, alkaline cleaning agents (especially strong alkaline cleaning agents) should not be used to clean aluminum alloy components, nor should strong acid cleaning agents be used to clean copper components, in order to minimize corrosion of the components to the greatest extent possible; The third is that different components should be cleaned by classification. Aluminum alloy parts and copper parts should not be cleaned together in alkaline or acidic cleaning agents, while rubber parts should not be cleaned together with other steel parts in gasoline, diesel, and acid or alkaline cleaning agents.
Guangxi Dingbo Power Equipment Manufacturing Co.,Ltd has been established for many years. In addition to strict requirements on the quality of diesel generator set products and after-sales service, it also has strict regulations on the plant environment, production equipment and supporting facilities, which reflects the strict style of Dingbo people. It is not only responsible for generator products, customers, but also employees, so that every employee of Dingbo Power generation equipment can work in a comfortable environment, Make it comfortable for every visiting customer to visit. Dingbo Power Group, relying on high-quality generators, generator sets, diesel generator, diesel generator sets, good services and the care of friends from all walks of life, carries forward the enterprise spirit of "pragmatic innovation, pioneering, unity and hard work, dare to be the first", and adheres to the enterprise style of "treating people with sincerity and heart to heart", has won the strong support of customers in the fields of post and telecommunications, finance, petrochemical, metallurgy, transportation, education, medical care, etc, Having a proud performance. Dingbo people are gradually moving towards economies of scale and entering the international market after joining the WTO with flexible sales strategies and relying on the company's advantages and strength. If you would like to get more information welcome to contact us via sales@dieselgeneratortech.com.