Apr. 24, 2023
The fault consequences of diesel generator are classified by nature. The reliability centered maintenance guideline believes that the fault consequences are more important than the fault frequency. The fault consequences can affect the normal function of important parts, cause the expense of replacing the faulty parts, damage the entire system equipment, and even cause casualties. Therefore, the consequences of the malfunction determine the sequence of maintenance work and timely suggestions for modifying the design of the machine components.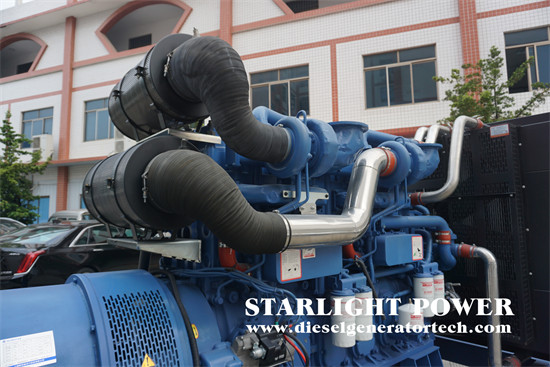 The consequences of diesel generator failure can be divided into four categories by nature:
1. Consequences of safety failure. This type of fault can cause machine damage and human death, and preventive maintenance methods need to be adopted to reduce the risk of failure to an acceptable level; Otherwise, the relevant mechanical project will need to be redesigned.
2. Consequences of usability failures. This type of fault can interfere with the usage plan and cause other indirect economic losses (such as a decrease in economic efficiency during use) due to the decrease in the operational capacity of the component. On the basis of cost-effectiveness analysis, preventive maintenance can be adopted to solve these problems.
3. Consequences of non operational failures. The consequences of such failures have no direct adverse impact on usage. For example, in a device designed with redundancy, if one of the devices fails, it only needs to be replaced or repaired at a convenient time. Therefore, non operational consequences can be repaired afterwards.
4. Consequences of hidden faults. The consequences of such failures generally do not have direct adverse effects. However, when a piece with hidden fault consequences is related to the fault of another piece or pieces, if the functional fault of the first piece is not discovered due to hidden reasons, resulting in multiple faults of the second piece, it will lead to dangerous faults. Preventive maintenance measures must be taken to reduce this risk factor.
The above contents are sorted out by Jiangsu Starlight Power Generation Equipment Co., Ltd. about the classification of fault consequences of diesel generator. In order to operate diesel generator correctly, we should receive formal training and learn, and be familiar with various fault phenomena, so that we can play a better role.
Jiangsu Starlight Power Generation Equipment Co., Ltd. was founded in 1974 and is one of the earliest manufacturers of generators and diesel generator sets in China. The company has a registered capital of 218.88 million yuan. The company covers an area of 86,000 square meters and a building area of 55,000 square meters. There are more than 660 employees, including 456 professional technicians and 106 senior technicians. It has 46 sales and service outlets nationwide. The main products are diesel engines, generator sets, and diesel generators, providing users with a one-stop service of design, supply, debugging and maintenance at any time. Starlight has always insisted on using first-class talents, building first-class enterprises, manufacturing first-class products, creating first-class services, and making every effort to build a first-class domestic enterprise. If any question please feel free to visit our website https://www.dieselgeneratortech.com/ or send email to sales@dieselgeneratortech.com.