Mar. 14, 2022
Diesel generator sets are used frequently in our daily life, and there are many well-known brands in the domestic market. Cummins generator set is one of them. You must know that Cummins generator set has been quite good in terms of market sales and comprehensive evaluation since it entered the market. However, in the process of many people's use, due to improper operation, the Cummins generator set will also cause local heating. At this time, it is necessary to understand and master the cause of the motor heating.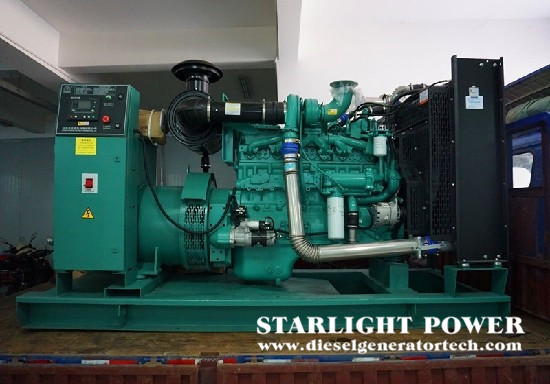 First of all, there are many impurities in the water tank. During the normal use of the Cummins generator set, a certain amount of water will also be used. Generally, it is used more in the body and cylinder head. If it is found that the Cummins generator set has local heating, first check the water in the body and cylinder head. If there are too many impurities in the water, it will easily lead to the whole water circulation is not very smooth, and the heat dissipation effect is also relatively poor. At this time, if you want to solve the problem of equipment heating, you only need to replace the water inside.
The second is that the fuel supply speed of the equipment is relatively slow. When the oil supply of the Cummins generator set is relatively slow during use, it will also cause local heating of the motor. To deal with such a problem, on the one hand, it is necessary to strictly grasp the speed of oil supply, and on the other hand, it is necessary to conduct a comprehensive overhaul of the Cummins generator set. In order to rule out other problems, the Cummins generator set is overheated.
Machine load is running. In fact, many devices have local heating when they are in use, and it is also necessary to consider whether it is because the machine is running under load. This is also the reason why when using Cummins generator sets, it is necessary to operate in strict accordance with the specifications. In short, when the machine is hot, it is necessary to stop the machine for a period of time, and do the relevant cleaning and heat dissipation work. The above are several aspects that need to be paid attention to when this type of power generation equipment generates heat during normal use.
Jiangsu Starlight Power Generation Equipment Co., Ltd. was founded in 1974 and is one of the earliest manufacturers of generators and diesel generator sets in China. The company has a registered capital of 218.88 million yuan. The company covers an area of 86,000 square meters and a building area of 55,000 square meters. There are more than 660 employees, including 456 professional technicians and 106 senior technicians. It has 46 sales and service outlets nationwide. The main products are diesel engines, generator sets, and diesel generators, providing users with a one-stop service of design, supply, debugging and maintenance at any time. Starlight has always insisted on using first-class talents, building first-class enterprises, manufacturing first-class products, creating first-class services, and making every effort to build a first-class domestic enterprise. If any question please feel free to visit our website https://www.dieselgeneratortech.com/ or send email to sales@dieselgeneratortech.com.