Oct. 24, 2023
When the diesel generator we use lacks power, fuel consumption increases. The causes of severe shaking during idle operation of the engine were discussed, and the cleaning methods for poor operation of a single cylinder of the engine were discussed. The detection methods for cylinder pressure were introduced in detail, and the detection effect was analyzed to identify the defective parts, which has certain guiding significance for repair work. There are several common reasons for diesel engine idle shaking: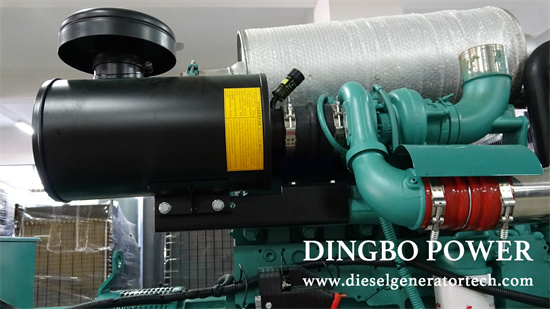 1. The fuel injector nozzle of a certain cylinder of the diesel generator engine is stuck or has poor atomization, which constitutes that the cylinder is not operating or has poor operation (the exhaust will emit blue and white smoke). Can be checked using the cylinder cut-off method.
2. The uneven idle fuel supply of the fuel injection pump constitutes uneven operation of each cylinder at idle speed.
3. Improper idle adjustment (low speed) can be addressed by adjusting the idle fuel supply screw.
4. Improper valve clearance (loose or abnormal wear of adjusting screws, abnormal wear of valve push rods, etc.) can result in the cylinder not operating or not performing properly. It can be processed by adjusting the valve vacancy.
5. The valve seal is not tight, which constitutes poor operation.
6. The high temperature of the engine or insufficient oil (which constitutes poor lubrication) make it difficult to operate the components.
Guangxi Dingbo Power Equipment Manufacturing Co.,Ltd has been established for many years. In addition to strict requirements on the quality of diesel generator set products and after-sales service, it also has strict regulations on the plant environment, production equipment and supporting facilities, which reflects the strict style of Dingbo people. It is not only responsible for generator products, customers, but also employees, so that every employee of Dingbo Power generation equipment can work in a comfortable environment, Make it comfortable for every visiting customer to visit. Dingbo Power Group, relying on high-quality generators, generator sets, diesel generator, diesel generator sets, good services and the care of friends from all walks of life, carries forward the enterprise spirit of "pragmatic innovation, pioneering, unity and hard work, dare to be the first", and adheres to the enterprise style of "treating people with sincerity and heart to heart", has won the strong support of customers in the fields of post and telecommunications, finance, petrochemical, metallurgy, transportation, education, medical care, etc, Having a proud performance. Dingbo people are gradually moving towards economies of scale and entering the international market after joining the WTO with flexible sales strategies and relying on the company's advantages and strength. If you would like to get more information welcome to contact us via sales@dieselgeneratortech.com.