Jul. 07, 2022
An important calculation when designing a generator room or preparing a facility with a backup generator is the load current calculation. According to control engineering, this calculation ensures that the generator can start all loads while remaining within the voltage and frequency requirements required to energize the loads. To ensure your generator can handle the load for the tasks you need to keep running, it is critical to carefully complete load current calculations before installing your generator.

Care and precision are important in all planning aspects of generator setup. In an emergency, backup generators may be the last resort to keep mission-critical operations running as usual. If you have any questions about load current calculations, the Starlight Power Generators team can guide you through the process and provide advice on a variety of power generation topics.
Factors to consider when completing load current calculations.
Since load current calculations are critical to the success of a backup generator, it is a good idea to focus on many different aspects when making calculations. Considering multiple aspects of the generator load current will help keep the emergency generator running efficiently. When completing load current calculations, keep the following factors in mind: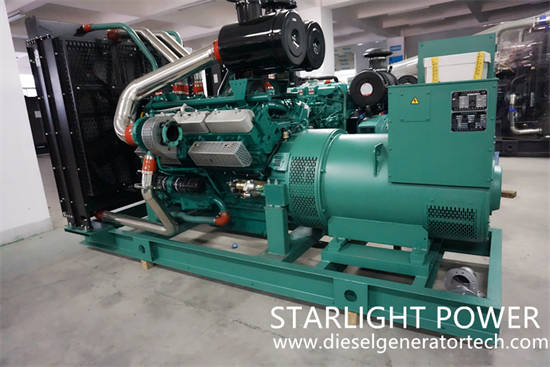 Avoid 100% block loading: Use an automatic transfer switch or instrumentation board to help break down the load into several load steps.
In the calculation process, if the load can withstand a voltage drop of 30%, do not be too conservative with the voltage drop requirement.
First start the large motor load, use the step-down start, and use the step-down or variable frequency drive as much as possible.
Use the uninterruptible power system "walk-in" feature, use this feature to slowly transfer the load from the battery to the generator.
By completing a comprehensive and thoughtful load current calculation, it can help you ensure that all power needs are met and able to last in an emergency.
Founded in 1974, Jiangsu Starlight Electricity Equipments Co.,Ltd. is a professional manufacturer of generators and diesel generator sets. It is one of the earliest manufacturers of generators and diesel generator sets in China. The company has first-class inspection equipment, advanced production technology, professional manufacturing technology, to provide you with 3KW-2500KW various specifications of popular, automatic, four protection, automatic switching, low noise and mobile, etc., high quality, low energy consumption. The generator sets can meet all the power needs of customers, and can also meet the requirements of users with different voltages and frequencies, as well as multiple parallel-connected grid-connected power supply systems. For more details, please feel free to visit our website https://www.dieselgeneratortech.com/ or send email to sales@dieselgeneratortech.com.