Feb. 24, 2023
With the development of industry, many enterprises use diesel generator sets as backup power. Let's follow the editor of Jiangsu Starlight Power to see the scenarios of diesel generator set application in the oil and natural gas industry:

1. Auxiliary generator set for drilling platform (land drilling rig and offshore oil platform drilling rig).
2. Auxiliary power for drilling, with power range of 300~500kW.
3. The power section of workover and oil testing departments is 20-300kW.
4. Emergency standby power supply for LNG (Liquefied Natural Gas) terminal.
5. Refinery.
6. Pipeline Company (West-East Gas Pipeline).
7. Others (emergency power supply for gas station).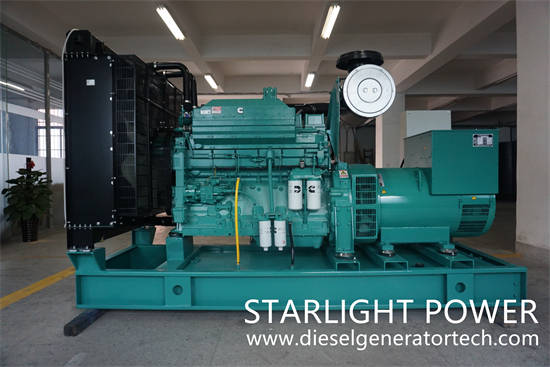 In addition to the diesel generator set (power module) for drilling rigs, the load characteristics and environmental conditions are significantly different from those of conventional products, resulting in a large difference in product parameters and configuration, the rest of the application scenarios can basically use the standard land diesel generator set products, while in the drilling rig application scenarios, only the diesel generator set (power module) for land drilling rigs is taken as an example to explain. The performance requirements of diesel generator set (power module) for offshore oil platform drilling rig are similar to the former, but since the operating environment is offshore oil platform, it strictly belongs to marine (MARINE) product category. Therefore, many supporting parts need to use marine products, and the requirements for marine certification such as spraying, salt spray corrosion prevention and ship inspection certificate issued by the classification society are added to the whole machine, which is costly. In addition, it is often required to make a complete set of structures such as container or shelter, which is convenient for rapid assembly and disassembly and transportation.
Jiangsu Starlight Electricity Equipments Co.,Ltd. is a manufacturer of professional generators, diesel generator sets, Cummins generator sets, Volvo generator sets, etc. The company has advanced testing equipment, excellent production technology, professional manufacturing technology, perfect quality management system, and Strong R&D technical strength. It can provide 15KW-2500KW various specifications of universal, automatic, four protection, automatic switching, low noise and mobile, etc., high-quality, low-energy generating sets to meet customer power needs, and can also meet users' different voltages and different frequencies, as well as the power supply system of multiple units connected in parallel, welcome customers to inquire. For more details, please contact us with sales@dieselgeneratortech.com.