Sep. 01, 2022
Under the current electricity consumption environment in the country, Jiangsu Starlight Electricity Equipments Co.,Ltd. suggests that each company needs to be equipped with one or several diesel generator sets to carry out business. Power outages or blackouts may occur at any time. So, similar to other equipment, it is critical to maintain and ensure your diesel generator is in top condition and that you can rely on it. This can be through routine maintenance or a complete overhaul of the generator to perform a detailed inspection of your equipment to identify the exact problem. So if you're not sure how to maintain your diesel generator and keep it looking its best, read on for these 3 top tips!

Warm up your diesel generator monthly.
A common mistake most people make is not running a diesel generator for too long. The right thing to do is to let the generator warm up and run it occasionally, which keeps the battery fresh and in top condition.
In some cases, people only turn on the generator when they experience a power outage, only to find it rusted and won't turn on. One way to look at diesel generators is that they are like humans. It needs exercise from time to time to function in peak conditions. So if you have a diesel generator that you intend to use as a backup generator during a power outage, you should have a schedule for running it and keeping the battery charged.
Regularly check the fuel in the diesel generator.
Whether you use your generator a lot, you should always check the fuel in it. This is because over time, your diesel generator's fuel lines can fail. When this happens, it may indicate that your diesel generator has enough fuel, but in reality, the diesel generator may be running low on fuel.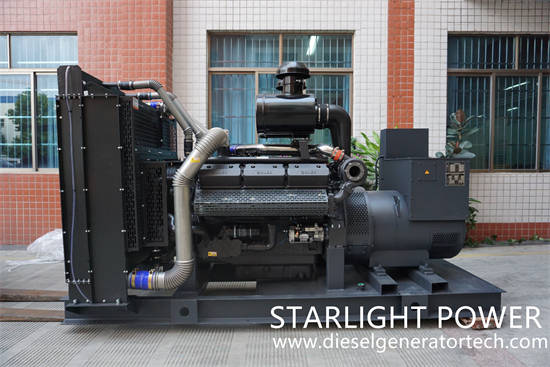 If you detect a faulty or clogged fuel line on your diesel generator, you should contact your trusted engineer about the issue and have it checked immediately. In particular, diesel generators are important equipment, and it is best to replace the faulty parts of the generator with the help of professionals.
Likewise, it applies to other equipment, such as your electric motor. Regular maintenance is very important for your machine to always be in top working order. For example, consider rewinding an electric motor if you want to restore its original efficiency and run it for a few more years before its useful life ends.
In general, diesel generators should be routinely inspected and maintained to ensure your company can rely on it in a tough situation. Therefore, proper maintenance of diesel generators is the key to preventing generator failures. If you are about to buy diesel generators, please contact Jiangsu Starlight Electricity Equipments Co.,Ltd. Jiangsu Starlight Electricity Equipments Co.,Ltd. now has a large inventory of diesel generators in stock, which can be delivered at any time to meet the urgent needs of business friends for electricity.
Jiangsu Starlight Power Generation Equipment Co., Ltd. was founded in 1974 and is one of the earliest manufacturers of generators and diesel generator sets in China. The company has a registered capital of 218.88 million yuan. The company covers an area of 86,000 square meters and a building area of 55,000 square meters. There are more than 660 employees, including 456 professional technicians and 106 senior technicians. It has 46 sales and service outlets nationwide. The main products are diesel engines, generator sets, and diesel generators, providing users with a one-stop service of design, supply, debugging and maintenance at any time. Starlight has always insisted on using first-class talents, building first-class enterprises, manufacturing first-class products, creating first-class services, and making every effort to build a first-class domestic enterprise. If any question please feel free to visit our website https://www.dieselgeneratortech.com/ or send email to sales@dieselgeneratortech.com.