Sep. 26, 2019
YC6K Series Brief Introduction
YC6K series engine is developed independently based on a new generation of world famous engine of the same kind; it integrates the latest technological achievements in the world today, and has more than 30 patents for technology inventions. Reliability-growing technology is applied in engine industry for the first time, which breaks through the weak reliability of manufacturing in China, precise combustion and electronic control technology, and reverse cross-flow cooling technology for engine cooling, are introduced for originality, and high-strength material is innovated and applied successfully, which greatly improves the service life of engine; thus such model is equipped with the technological level of the latest series production engine in Europe in 2015.
Power for 280 to 385KW for Gensets
YC6K Model characteristics
a. High-strength composite-alloy material, and gantry type symmetrical cylinder are adopted; deformed cast iron reinforcing plate is adopted for strengthening; integrated water seal ring design is adopted for cylinder block to improve the strength of cylinder liner and deformation resistance.
b. High-efficient top-down cooling technology is applied, which can greatly reduce the temperature sensitivity of core parts such as engine cylinder head; and there is a market decline in mechanical strength retrogression of the material due to heat; the whole engine stiffness, combustion performance and adaptability to work at differ-stiffness, combustion performance and adaptability to work at different temperatures can be improved obviously.
c. Full-balanced high-strength integral forging crankshaft, obliquely split connecting rod employing the cracking technology, high-quality bearing bush material and wide bearing surface, and GPT materials technologies are adopted, which reduce the gap between auxiliary cylinders and the lateral force; full piston steel ring is applied, which can greatly reduce wear and deformation.
d. Valve mechanism: the designs of high-strength camshaft and large angle valve are applied, which ensure good wear resistance and less contact stress, and greater pressure bearing capacity.
e. World advanced electronically-control high pressure common rail technology is applied, which ensures fast transient response speed; and the demands from different users for sensitivity and stability can be satisfied.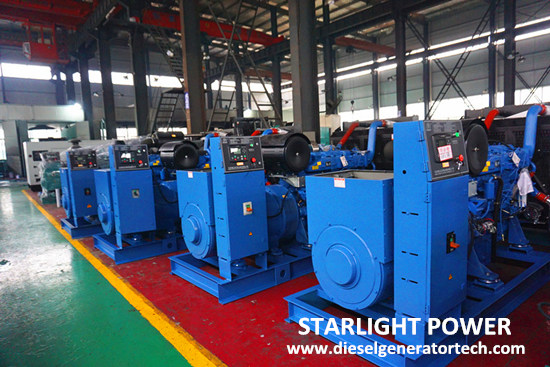 YC6T/YC6TD Series Brief Introduction
The YC6T/YC6TD series engine is a self-developed product by Yuchai combining the advanced technology for large engines both at home and abroad. The configurations, such as four valves, turbocharged intercooled, and electronic unit pump, are adopted for it; and it is optimized and verified through the advanced combustion development technology of Yuchai, and is characterized by energy-saving and environment-friendly, high reliability , strong loading capability and good maintainability.
Power for 400 to 650KW for Gensets
YC6T/YC6TD Model characteristics
a. The technologies of four valves and turbocharged intercooled are adopted for ensuring sufficient air intake, full combustion and low fuel consumption.
b. High power density
c. It is characterized by good cold start performance; the dual speed-down starter and electronically-control fuel injection technology are adopted, which ensure rapid start.
c. It is characterized by good universality of parts, high serialization degree, structure of one head for one cylinder, and low comprehensive maintenance cost.
d. Support dual energy start.
YC6C Series G-Drive Diesel Engine Power for 600 to 1000KW Gensets
YC6C Model characteristics
a. High-quality alloy cast iron cylinder block of reinforced grid structure with cambered surface, high-strength vermicular iron cylinder head, dual protection anti-impact cylinder gasket structure, and self-developed cooling technology for the bottom of the cylinder head are adopted, which ensure high reliability.
b. The Yuchai proprietary carbon-scraping self-cleaning technology is adopted for ensuring low lubricating oil consumption.
c. Electric pre-supply oil technology is adopted, which effectively protects kinematic pair and improves the service life of engine.
d. The structure of one head for one cylinder is adopted; maintenance window is set at the side of the engine body, which ensures easy maintenance.
YC12VC Series Brief Introduction
YC12VC series engine developed independently by Yuchai, is a classic product. It is characterized by energy-saving and environment-friendly, excellent performance, compact structure, and reliability and durability; the indexes, such as pollutant emission, dynamic performance, economy, and reliability, reach the international advanced level.
Power for 1000 to 1800KW Gensets
YC12VC Model Characteristics
a. Electronic unit pump, four-valve structure, high-efficient turbocharged intercooled, and Yuchai combustor technologies are adopted for realizing low fuel comsumption, less emission, outstanding speed governing performance, and fast and high-quality loading.
b. High-strength material, reinforced grid structure with cambered surface , 4-bolt main bearing structure, are adopted for the engine body; thus the engine body is characterized by high stiffness, slight vibration, and lower noise.
c. The crankshaft is made of high-quality alloy steel by using all fiber extrusion forging process, and the journey and circular bead are subject to quencing heat treatment for improving wear resistance and prolonging service life.
d. The world-class equipment and technologies are used for production; thus, the quality of such model is stable and reliable.
Yuchai YC16VC series engine shares the same characteristics to YC12VC, but YC16VC engine power for 1800 to 2400KW Gensets.
YC16VC Technical parameters for 1500rpm 50Hz diesel generator set.
Model

YC16VC3000-D31

YC16VC3300-D31

YC16VC3600-D31

Type

Vertical, V-type, water-cooling, four-stroke

Air intake mode

Turbocharged & Intercooled

Cylinder-bore x stroke

16-200 x 210 mm

Displacement

105.56 L

Compression ratio

13.5 : 1

Prime power

2005

2205

2405

Standby power

2206

2426

2646

Minimum fuel consumption rate

≤195 g/kWh

Engine oil capacity

430 L (dry engine)

Engine's fuel ratio

≤0.3%

Start mode

Electric start

Fuel system

Electronic unit pump

Noise

≤ 106 dB (A)

Emission

GB 20891-2014 Stage III

Dimension

3723 x 1727 x 2366 mm

Dry weight

11400 kg (without radiator)
If you are interested in our Yuchai generator set, please contact us to get the price now!