Aug. 19, 2023
Diesel generators give you more benefits than gasoline generators. Diesel generators, while they may be a bit more expensive than gasoline generators, generally last longer and are more efficient. Here's some additional information on what diesel generators can provide for your home, business, construction site or farm.

Why are diesel generators a better choice?
Longevity: Diesel generators typically last longer.
Lower cost: Diesel generators generally offer lower fuel consumption, saving you money.
Lower maintenance costs: Diesel generators generally provide a more reliable engine.
Quiet: Diesel generators are generally quieter than other types of generators.
Diesel generators are more reliable than gasoline generators. Many times, diesel generators can run for over 10,000 hours without any maintenance. Because the fuel burns to a lower degree than gasoline generators, diesel generators wear less.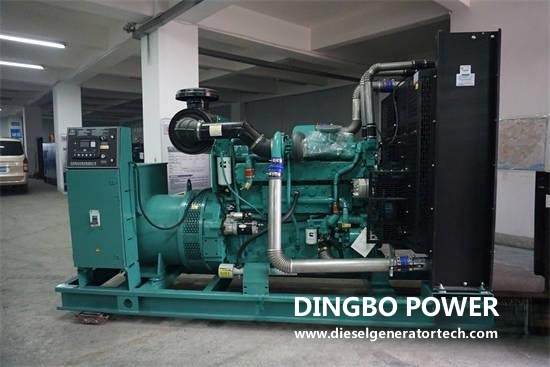 The following are maintenance requirements for typical diesel and gasoline generators:
-1800rpm water-cooled diesel units typically run for an average of 12-30,000 hours before major maintenance is required.
-1800 rpm water-cooled gas units can typically run for 6-10,000 hours before major maintenance is required. These units are built on a light-duty gasoline engine block.
- 3600rpm air-cooled gas units are usually replaced after 500 to 1500 hours of operation, not overhauled.
As you can see from the information above, diesel generators offer longer life, less maintenance, higher reliability and gasoline generators.
Founded in 2006, Guangxi Dingbo Power Equipment Manufacturing Co., Ltd. is a professional manufacturer of generators and diesel generator sets. It is one of the earliest manufacturers of generators and diesel generator sets in China. The company has first-class inspection equipment, advanced production technology, professional manufacturing technology, to provide you with 3KW-2500KW various specifications of popular, automatic, four protection, automatic switching, low noise and mobile, etc., high quality, low energy consumption. The generator sets can meet all the power needs of customers, and can also meet the requirements of users with different voltages and frequencies, as well as multiple parallel-connected grid-connected power supply systems. For more details, please feel free to visit our website https://www.dieselgeneratortech.com/ or send email to sales@dieselgeneratortech.com.