Sep. 05, 2023
Diesel generator sets are simple in structure, easy to operate, and have high efficiency. In recent years, they have been widely used in various industries as emergency backup power sources. At present, more and more companies have begun to equip diesel generator sets for emergency use. What should users consider when purchasing a suitable diesel generator set? Follow Guangxi Dingbo Power Equipment Manufacturing Co., Ltd. to find out.

1. Comply with environmental protection standards.
Make sure the diesel generator you want meets environmental standards.
2. Generator power.
In order to use the diesel generator set smoothly, it is very important to choose the power of the generator wisely. This requires determining the size and needs of your business. A generator should efficiently power your premises, equipment and appliances. The decision should also depend on how often outages occur and how long do they last on average? If you cannot clearly determine these factors, it is best to contact the professional help of the generator manufacturer, who will help you make an effective decision.
3. Power capacity.
The power capacity of a generator is closely related to its size, as power capacity (in kilowatts or megawatts) determines size. A major step in determining the capacity/size you need is to list the equipment parts you need generator power for. This way, you will determine exactly how many total watts you need.
4. Available space.
It is important to provide your new diesel generator with a good location and enough space so that it can function properly at the right temperature. The place should be well ventilated for easy maintenance, inspection and routine maintenance. Also, when deciding where to put it, keep in mind the noise it makes while working. So, if you want to keep it indoors, you might want to consider a silent box.
5. Noise.
General generators, especially diesel generators, produce noise during operation. The market includes generators with different noise levels. It also depends on the type of generator. For example, portable generators produce more sound than stationary generators. Therefore, you need to choose the one that suits your purpose. For example, you don't need to spend extra money on a quiet generator if you put it outdoors far away from you.
6. Affordability.
There are many types of diesel generator sets with varying levels of price and durability. Never sacrifice quality for low price. Don't be tempted by overly expensive generators with extra impressive features. A perfect decision is one that strikes a balance between your needs and what you can afford.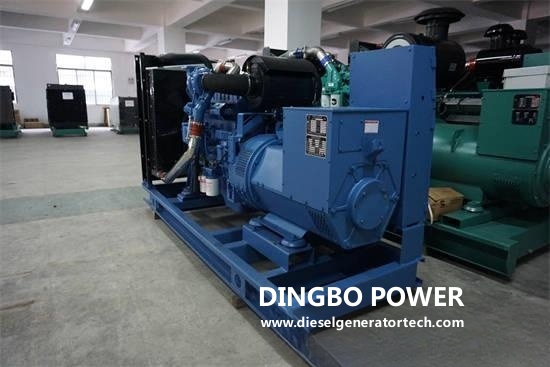 7. Fuel efficiency.
This is an important feature to consider in the generator you are buying. Even if it costs more, you'll get extra benefits in the long run. Diesel generators are fuel efficient. For example, 120kW diesel generator sets achieve efficiencies ranging from 10.9 to 32.1 liters per hour.
8. Mobile or stationary?
If you need diesel generators for your small business or workplace with changing needs, mobile generators may be right for you, especially if you need them primarily for occasional emergencies. On the other hand, stationary generators are more powerful and therefore suitable for large companies, hospitals, etc. and heavy use. They are low maintenance and have a longer lifespan.
9. Start method.
It can be considered a secondary feature. However, a proper starting method can make your generator run more smoothly.
10. Trusted Brands.
Last but not least, you must pay attention to the manufacturer, look for a company with a strong reputation, a strong reputation, and an impressive track record of achievements and customer satisfaction. The way generators work requires a sturdy build to withstand the stress of use and extend their lifespan.
To buy diesel generator sets, it is recommended that you choose Guangxi Dingbo Power Equipment Manufacturing Co., Ltd.
Guangxi Dingbo Power Equipment Manufacturing Co., Ltd. is one of the earliest manufacturers of generators and diesel generator sets in China. The company was established in 2006 and the company occupies an area. It has service departments across the country to provide users with one-stop service of design, supply, debugging and maintenance at any time. Welcome customers to come to consult and visit. Looking forward to your inquiry, please send email to us for details sales@dieselgeneratortech.com