Jul. 31, 2023
During the use of Cummins diesel generator, thermal offset sometimes occurs, that is, when the temperature of Cummins diesel generator rises, the phenomenon of voltage fluctuation will occur, which is called voltage thermal offset. In this article, Dingbo Power Generation Equipment will analyze this phenomenon in detail for the vast number of users.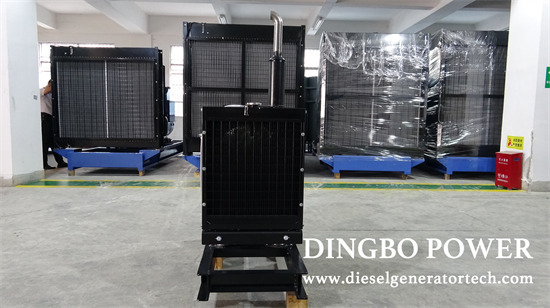 Cummins diesel generator has certain requirements for operating environment, including temperature, altitude, humidity, etc. When the Cummins diesel generator is affected with moisture, we can recover its normal use by drying. There are also specially designed Cummins diesel generator in different altitudes. When the temperature is too high, we can also take external cooling and the cooling system of Cummins diesel generator together. But there is another detail about temperature that deserves our attention, that is, the thermal deviation of the voltage.
When the ambient temperature and the temperature of the generator itself increase, the magnetic permeability of the Cummins diesel generator core decreases, the DC resistance of the winding increases, and the circuit component parameters will change, which will cause the output voltage of the Cummins diesel generator to change. This phenomenon is called voltage thermal deviation. Generally, the unit voltage thermal deviation is expressed by the percentage of the unit voltage change caused by the temperature rise in the rated voltage, It is generally not allowed to exceed 2%.
Guangxi Dingbo Power Equipment Manufacturing Co.,Ltd has been established for many years. In addition to strict requirements on the quality of diesel generator set products and after-sales service, it also has strict regulations on the plant environment, production equipment and supporting facilities, which reflects the strict style of Dingbo people. It is not only responsible for generator products, customers, but also employees, so that every employee of Dingbo Power generation equipment can work in a comfortable environment, Make it comfortable for every visiting customer to visit. Dingbo Power Group, relying on high-quality generators, generator sets, diesel generator, diesel generator sets, good services and the care of friends from all walks of life, carries forward the enterprise spirit of "pragmatic innovation, pioneering, unity and hard work, dare to be the first", and adheres to the enterprise style of "treating people with sincerity and heart to heart", has won the strong support of customers in the fields of post and telecommunications, finance, petrochemical, metallurgy, transportation, education, medical care, etc, Having a proud performance. Dingbo people are gradually moving towards economies of scale and entering the international market after joining the WTO with flexible sales strategies and relying on the company's advantages and strength. If you would like to get more information welcome to contact us via sales@dieselgeneratortech.com.