May. 27, 2022
Many industries have been using air-cooled diesel generators for many years, which are reliable adaptability and relatively inexpensive. Diesel generators are one of the more popular power generation equipment in the world because of their cost-effective output compared to maintenance and initial cost.

In addition to low cost, the simple design ensures that the generator used can be adequately supplied during cooling, including extreme heat, cold and dust, operating in a wide range of environmental conditions.
Diesel driven generators can be used for almost any type of application. Most commonly, air-cooled diesel generators are used in the following industries: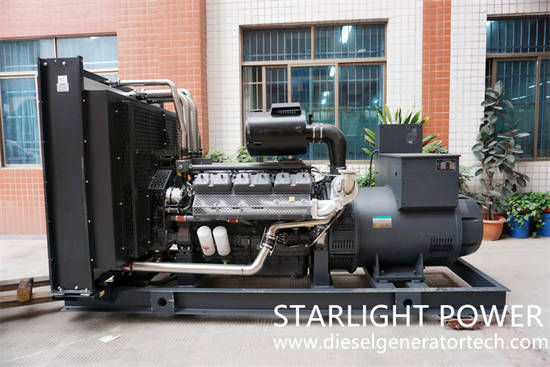 Agriculture.
Military (air-cooled diesel is resistant to various environmental conditions, air-cooled diesel generator set is the best choice).
Architecture.
Main power.
Backup power (generators are used for most backup power).
Oil production.
Mining and Forestry.
Medical field.
Rental properties (generators are the best option for rental properties in terms of costs and benefits).
Self-contained prefab buildings (diesel generators become the most popular prefab remote buildings with low long-term maintenance costs).
Offshore operations/ships (the most common engine in the world is an air-cooled diesel engine).
Telecommunications.
Refrigeration (air-cooled diesel generator systems are preferred given their open design).
Pumping stations/irrigation operations (old generators or air-cooled diesel assemblies are the best choice for septic or wastewater systems).
Air cooled diesel generator and liquid cooled engine, very easy to install. However, air-cooled diesel generators are not prone to vibration failures. Diesel engine systems require cooling liquid cooling and air cooling for combustion and secondary cooling, ventilation, exhaust pipes, mounting frames and high temperature rotating parts.
Not all generators used are the same. Before purchasing, be sure to do your research to determine the engineering scope, price and long-term use of the air-cooled diesel engine. All used generators should be inspected and maintained by a certified air-cooled diesel engine specialist in accordance with specified working standards.
Jiangsu Starlight Electricity Equipments Co.,Ltd. is one of the earliest manufacturers of generating sets in China. It has first-class testing equipment, advanced production technology, professional manufacturing technology, perfect quality management system, and strong R&D technical strength. It can provide 3KW-2500KW various specifications of universal, automatic, four protection, automatic switching, low noise and mobile, etc., high-quality, low-energy generating sets to meet all customers' power needs, and can also meet users' different voltages and different Frequency requirements, as well as the parallel-connected power supply system of multiple units, use excellent talents to build excellent enterprises, create excellent products, create excellent services, and strive to build excellent domestic enterprises. For more product details, please contact us with sales@dieselgeneratortech.com.