Feb. 27, 2020
Silent generator set is also called low noise generator set, it is a kind of common generating equipment, which is widely used in hotels, buildings and other places where emergency equipment is needed. It produces much less noise than other generators, reducing the impact on the surrounding environment.
Before sharing this article, there may be a large number of customers who need silent generator sets. For the price, do you know which equipment or price meets the expectation? So today, Starlight Power will share with you: what factors affect silent diesel generator set price?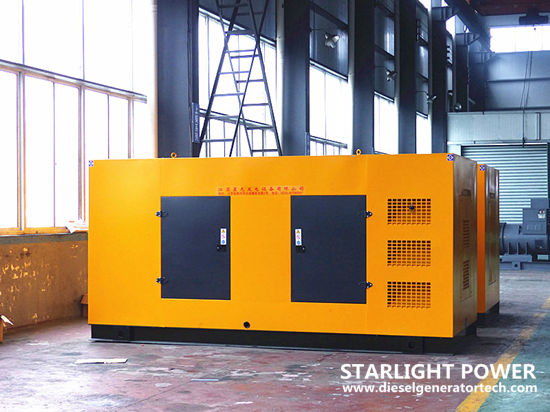 1.Structure and design
Compared with the open type generator set, the silent generator set adds a device to make the generator sound proof and rain proof. The open generator set is sealed by the shell, and the sound insulation material is adhered on the inner wall of the shell. At the same time, the air inlet and exhaust outlet shall be reserved to let the generator set inhale air and dissipate heat. So the price of silent generator set will be more than open type generator set.
2.Diesel engine and alternator brand
Silent diesel generator set includes two parts: diesel engine and alternator. The price of diesel generators is different because of the different brands and configurations of these two parts. In the case of the same brand and power of diesel engine, pay attention to the difference of alternator. With different alternators, the functions of silent diesel generators are different.
For diesel engine brand, there are Cummins, Volvo, Perkins, Deutz, Yuchai, Shangchai, Ricardo, Weichai etc. Their price and quality all different, so price of silent genset is different.
Alternator: Stamford, Siemens, Marathon, Engga, Leroy Somer, Shanghai Kepu, Starlight, price also is different.
Diesel engine accounts for 70% of the total unit cost, and there are many brands of engine. Different brands lead to different prices of diesel generator sets, especially the difference between domestic generator sets and imported generator sets.
When purchasing, it should be clear whether the supplier says the commonly used power or the standby power. A lot of suppliers often sell standby power genset to customers as prime power genset.
In the case of the same brand of diesel engine and power of generator set, but the model of diesel engine is different, the rated output power of the genset will be different. In order to make a cheap price, some suppliers provide a diesel engine model which can not output required power.
3.Control Panel
Control panel is also a part of silent diesel generator set. There are common brands: SmartGen, Deep Sea and ComAp.
For same brand of control panel, there are many different models, each model has different functions, such as SmartGen 6110N and SmartGen 6120. So different configurations lead to different prices.
4.Generator set manufacturer
Every manufacturer has different price. Of course, there are also some illegal businesses that use low prices to attract customers into the market. In order to make huge profits, they use small ones to make large ones, inferior ones to make good ones, and old ones to renovate. There is no bottom line to maximize profits.
At this time, we should ask for qualified certificates from the suppliers and learn how to judge if the generator set is good or not.
Silent diesel generator set has many other functions, such as rain cover, mobile trailer, ATS automatic control cabinet, etc. customers can choose appropriate configuration according to working environment and requirements and other factors.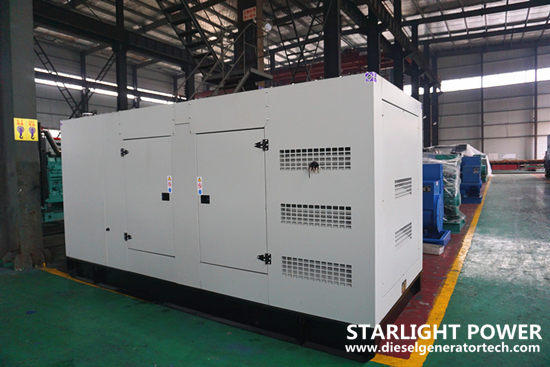 Generally speaking, silent diesel generator set is mainly composed of four parts: engine, generator and control system, silent case. The price of diesel generator sets varies with the brands and configurations of these three parts. The price and performance of diesel generator set are very important. Therefore, users must be careful when purchasing silent diesel generator sets. They may consult with the sales personnel of diesel generator sets according to their own needs, so as to choose the matching generator set.
Starlight Power generator manufacturer has focused on high quality and cost effective silent diesel generator set for more than 43 years. All product has approved by ISO and CE certificate. Since doing export business, we have exported to all over the world, such as Ethiopia, Thailand, Bangladesh, Sri Lanka, Philippines etc. We gain good feedback from our customers. If you are interested in Starlight diesel generator set, welcome to contact us by email sales@dieselgeneratortech.com, or WeChat 13481024441. We will work with you sincerely.