Dec. 24, 2021
At present, industrial diesel generator sets are an important choice for companies that cannot withstand the huge impact of power outages. In the event of a power outage, it is a reliable and clean backup power source. The application range of industrial diesel generator sets varies from company to company. It has important applications from schools to hospitals and mining industry. The following Jiangsu Starlight Electricity Equipments Co.,Ltd. will introduce you one by one.

Mining operations
Industrial diesel generators are an important part of commercial mining operations. They provide up to 70% of the electricity to run the equipment needed for mining operations. Whether mining precious metals or coal, industrial diesel generators are the first choice for power supply. They are mobile and can carry out mining operations in hard-to-reach areas. Diesel fuel is not as volatile as gasoline, so diesel-powered industrial diesel generators are the safest choice.
Health care
Healthcare is arguably the most important industry using industrial diesel generators. Most medical equipment needs power support. If there is a power failure, many patients will lose their precious lives because they will not be assisted by medical equipment. Therefore, industrial diesel generators are necessary to maintain the lives and health of patients. Industrial diesel generators are the most powerful and reliable backup power source. They are also easier to maintain than natural gas generators.
Enterprise
The power outage cost companies millions of dollars in revenue. The use of industrial diesel generators is a huge investment. It can also bring security risks to your employees and frustrating problems for your IT department. If you don't use industrial diesel generators, your business may even cease operations altogether. Compared with the lost revenue, the cost of investing in industrial diesel generators is actually very small.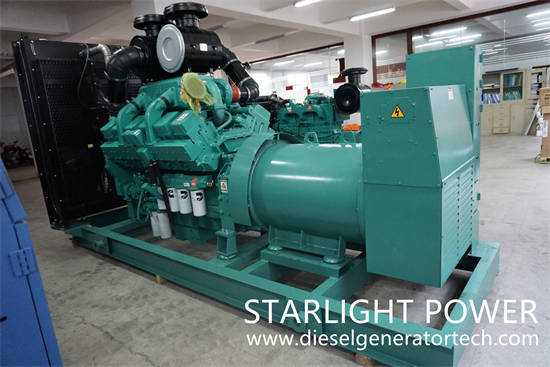 Manufacturing
The manufacturing plant is another commercial organization that needs industrial diesel generators. Power outages have a great impact on the number of products that can be produced in the manufacturing workshop. In order to make as much money as possible, the assembly line of the manufacturing plant needs to run at full capacity at all times.
Data center
The data center is an important part of all our infrastructure. If there is a power failure, they will stop running. Most enterprises and commercial operations store their data on cloud servers. They need to access their information at any time. When there is a power outage and the server is down, their information will be inaccessible. This can result in loss of revenue for businesses that pay you to store their data. The power outage also makes the data center vulnerable to attacks and access by cyber thieves. Industrial diesel generators are very reliable. They are a trusted solution to prevent servers from going offline during power outages.
Educate
Powering schools and universities is another common use of industrial diesel generators. Education increasingly relies on electricity as a teaching resource. Power outages may harm the education of students. When schools and universities lose power, they need reliable backup power. The university's servers are at a higher risk of being hacked during a power outage. Owning an industrial diesel generator can keep the power supply and the server safe.
Industrial diesel generator sets play such an important role in various industries, so how do users correctly choose industrial diesel generators?
Warm reminder from Jiangsu Starlight Electricity Equipments Co.,Ltd.: The choice of industrial diesel generators is attributed to several factors. You need to know what you will use it for and how much power you need to get from it. This is beneficial because it allows you to save money while still having a reliable backup power source. Most companies have hundreds of employees using electronic devices to complete tasks. Compared to smaller companies, you need larger and more powerful industrial diesel generators. Choosing a reliable and powerful industrial diesel generator is particularly important for commercial operations. For example, the hospital has hundreds of patients who rely on electricity. It keeps medical equipment running and helps them recover. The choice of industrial diesel generators depends on your business operation needs. You should also consider standby to maintain the power required for operation.
To purchase high-quality industrial diesel generator sets, welcome to Jiangsu Starlight Electricity Equipments Co.,Ltd.. Over the years, Jiangsu Starlight Electricity Equipments Co.,Ltd. has won strong support from users in post and telecommunications, finance, petrochemical, metallurgy, transportation and other fields by relying on high-quality products and good services. The company will fully integrate all aspects of resource advantages and provide satisfactory products to thousands of users.
Jiangsu Starlight Electricity Equipments Co.,Ltd. is a manufacturer of professional generators, diesel generator sets, non-moving generator sets, Cummins generator sets, Volvo generator sets, etc. It has 64 sales and service departments across the country, providing users with design, supply, debugging, and maintenance at any time. Welcome customers to come to consult and visit. Looking forward to your inquiry, please send email to us for details sales@dieselgeneratortech.com