Jul. 18, 2022
UPS maintenance is critical to the success of data centers, hospitals and similar operations that need to guarantee uninterrupted operation. UPS or uninterruptible power supply usually means that even a brief shutdown can prevent data centers, hospitals and other facilities from shutting down in the event of a power outage. Power losses are on the rise as extreme weather and storms cause more and more outages, not to mention some aging infrastructure. With basic maintenance and inspection of the UPS system and connected equipment, it is possible for any facility to prevent power outages.

UPS Maintenance Checklist:
Key to UPS maintenance success is core functionality as well as safety and regulatory compliance. When a hospital uses a UPS system, be sure to check the following maintenance items to keep your UPS running properly:
Check the battery: One of the most common causes of emergency power system failure is a dead or low battery. Batteries for UPS systems should be tested frequently to ensure they are full and functioning properly. Follow the manufacturer's guidelines for the frequency of battery replacement.
Check External Connections: Because centralized UPS systems are often used in operating room lighting applications, all external connections, such as connecting wires, should be regularly inspected for wear or other damage or disconnection.
Professional Service: Even with routine maintenance and upkeep, having a professional thoroughly test and upgrade your UPS system and other components of your backup power system can be very helpful in preventing problems.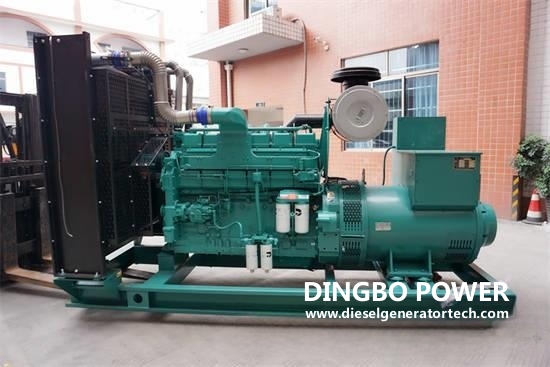 Associated power sources: While not part of a UPS, backup generators are key to maintaining a steady flow of power when the main power source is cut off. Since the uninterruptible power supply can only work for a short time until the generator starts and provides the required power, the generator uninterruptible power supply is closely linked with the uninterruptible power supply. For this, the maintenance of generators and other electrical equipment must be consistent, in addition to uninterruptible power supply units.
By including routine UPS maintenance as part of overall emergency power system maintenance, any facility will ensure that power is maintained during any emergency.
Guangxi Dingbo Power Equipment Manufacturing Co., Ltd. was founded in 2006 and is one of the earliest manufacturers of generators and diesel generator sets in China. The company has a registered capital of 9.5 million yuan. The main products are diesel engines, generator sets, and diesel generators, providing users with a one-stop service of design, supply, debugging and maintenance at any time. Dingbo has always insisted on using first-class talents, building first-class enterprises, manufacturing first-class products, creating first-class services, and making every effort to build a first-class domestic enterprise. If any question please feel free to visit our website https://www.dieselgeneratortech.com/ or send email to sales@dieselgeneratortech.com.