Sep. 06, 2022
On July 3, Starlight Power and Shuangcheng Nestle Co., Ltd. successfully signed two sets of 1600KW Yuchai generator sets, which are used for the emergency backup power supply of Nestlé in Shuangcheng District, Harbin. The services provided by our company include: genset transportation, installation, commissioning, training, and noise reduction in the engine room. In addition, considering the cold climate in Harbin, our company specially installs a device that can adjust the fan speed according to the temperature at the remote water tank fan to achieve the purpose of energy saving.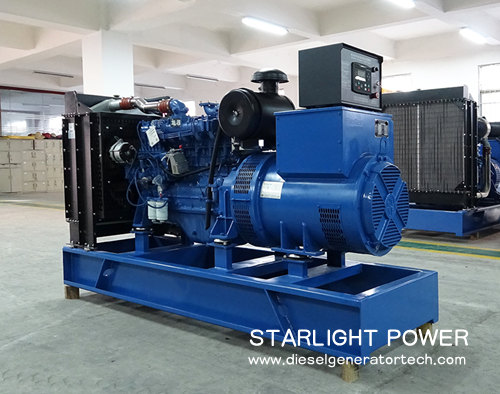 Shuangcheng Nestle Co., Ltd. is a joint venture jointly invested and established by Swiss Nestlé Company and Shuangcheng Dairy Company in December 1986. The company mainly uses fresh milk as raw material to produce serialized dairy products. The daily processing capacity of fresh milk reaches 1,500 tons. At present, the products have formed two series of 29 varieties and 72 kinds of packaging forms. After decades of development, Nestlé's total investment has reached 726 million yuan, and it has become a leading enterprise and a financial pillar enterprise in Shuangcheng's agricultural industrialization. I would like to thank Shuangcheng Nestle Co., Ltd. for choosing Starlight Power as the procurement supplier for this diesel generator set procurement project, and I would like to thank Nestlé for its support and affirmation to Starlight Power.
The Yuchai generator set purchased by the user has the advantages of compact structure, large power reserve, stable operation, good adjustment performance, low fuel consumption, low emission and low noise. The supporting power adopts the high-quality diesel engine produced by Yuchai Company. Our company is an authorized OEM host supporting manufacturer of Yuchai Company, with first-class testing equipment, advanced production technology, professional manufacturing technology, perfect quality management system, and strong R&D technical strength. The company has 64 sales and service departments across the country, providing users with one-stop service of design, supply, debugging and maintenance at any time. National Service Hotline: +8613481024441.