Jul. 26, 2022
When your business assembles diesel generators, a power outage can set itself up as a good alternative to electricity. But when a power outage or major storm occurs, diesel generators can do a lot of work, running through the night until the problem is solved. In order to deal with this situation, it is very important to apply the following maintenance methods to maintain the reliability of diesel generator equipment, even if diesel generators have not been used for some time.

The first important check to keep it clean on time is that the diesel generator is clean. It should have no dead leaves and grass, nor anything that the wind might blow on it, permanently or momentarily. Be sure to check the vents, especially the radiator. It is very important to check diesel generators on time, when weather reports slowly indicate a storm or heat wave. When the wind blows, debris can block the ventilation holes and cause overheating.
During the inspection, other inspections should be carried out on time. This includes checking fluid levels such as oil, coolant and lubricants. Set a timetable to make it easy for employees who are responsible for generators to sign all inspections once a week. Check the battery charge rate to ensure that the electrolyte level in the battery is appropriate. If the battery is not working, the generator may not start the next time you have to run it. Also check all fuel pipelines and connections, find leaks, connections and loose connections in the pipeline, and repair or replace them as soon as possible.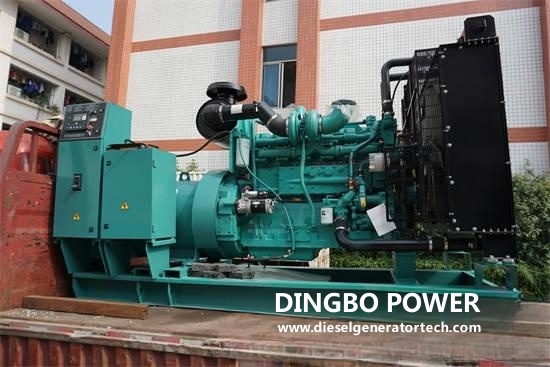 Also make sure the generator is running on time. To be on the safe side, once a month, an appointment inspection should be added. Turn on the generator to ensure that all display lights and instruments work normally. Make sure the system has completed weekly motion detection. Be sure to check steam pressure, frequency, temperature and pressure and compare them to the specifications in the operator's manual. If it doesn't match, there will be problems.
Voltage can also be checked to ensure proper generator output. If you find anything that seems to be incorrect during the inspection, please call the maintenance company for help. When it does, all of these flaws can prevent it from working properly. Diesel generators must not be allowed to operate when they are last operating and power is restored. This is a critical period of inspection and maintenance, and it must be maintained for a long time. After 8 hours of operation, change the oil and filter to make sure everything is in order. When a necessary start-up occurs, it is critical to check the generator on time and keep it running for a long time. Running smoothly without interruptions to power can be critical to keeping your business running.
Guangxi Dingbo Power Equipment Manufacturing Co., Ltd. is an OEM partner of Shangchai for many years. It has more than 40 years of experience in the production and manufacturing of diesel generator sets. It can provide users with various specifications of 15KW-2500KW. And other high-quality, low-energy generating sets to meet all customers' power needs. In addition, it can also meet the requirements of users with different voltages and different frequencies, as well as the power supply system of multiple units connected to the network. There are 24 sales and service departments nationwide, providing long-term technical consultation, free debugging, free maintenance, and free training services for users. Welcome contact us by email sales@dieselgeneratortech.com.