Jul. 26, 2023
After Ricardo diesel generator set starts to rated speed, Ricardo diesel generating set generator generates electricity, but the voltage is too low, and the failure of regulating potentiometer is generally caused by thyristor short circuit. After the thyristor short circuit, the internal excitation current of Ricardo diesel generator set decreases, resulting in the no-load voltage drop of Ricardo diesel generator set.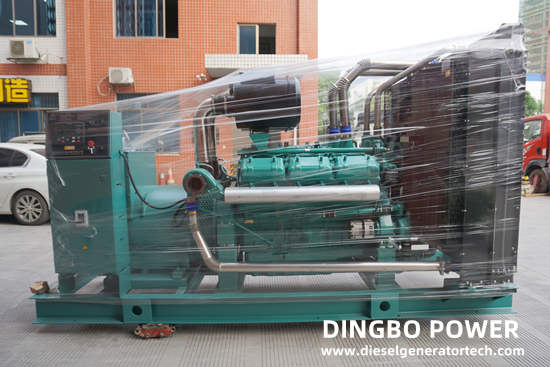 Causes of Ricardo diesel generator set failure:
(1) The stator or rotor of Ricardo diesel genset is partially short circuited.
(2) The automatic control panel in the control cabinet of Ricardo diesel generator set is faulty.
(3) Some diodes in the control cabinet of Ricardo diesel generator set are open circuited.
(4) The potentiometer in the control cabinet of Ricardo diesel generator set has poor contact or broken wire.
(5) The diesel engine speed of Ricardo diesel generating set is too low.
Use a multimeter to measure the resistance of the exciter, which is about 0.8 Ω. Measure the stator, and find that the resistance of the three-phase line to the ground and between the three-phase lines are basically the same. It can be concluded that the Ricardo diesel generator set itself is not faulty; After measuring the components in the automatic control board, it was found that one diode was damaged. After replacement, start the diesel engine of Ricardo diesel generator set to the rated speed and excite the exciter. When the manual switch to automatic excitation, the voltage dropped from 380v to 360v. Adjust the automatic potentiometer to 380v. The Ricardo diesel generator set returned to normal operation, and the fault was eliminated.
Guangxi Dingbo Power Equipment Manufacturing Co.,Ltd. was founded in 2006 and is one of the earliest manufacturers of generators and diesel generator sets in China. The main products are diesel engines, generator sets, and diesel generators, providing users with a one-stop service of design, supply, debugging and maintenance at any time. Dingbo Power has always insisted on using first-class talents, building first-class enterprises, manufacturing first-class products, creating first-class services, and making every effort to build a first-class domestic enterprise. If any question please feel free to visit our website https://www.dieselgeneratortech.com/ or send email to sales@dieselgeneratortech.com.