Sep. 14, 2021
Correct, timely, and careful maintenance of diesel generator sets is the most effective way to ensure normal operation of the generator sets, reduce wear and tear, and prevent failures. There are many types of generator repairs and should always be carried out by emergency power supply equipment suppliers. Below, we list the maintenance services required to properly maintain the generator, divided into three parts: component inspection, regular annual maintenance, and regular testing.

A. Parts inspection
Perform component inspections to ensure that generator components and reservoirs are prepared for power outages. For generators that are regularly maintained, these inspection costs are relatively small. They include the following services:
1. Test the output voltage at the transfer switch to see if the generator is working properly.
2. Transfer switch test to ensure that the switch function is normal.
3. Changeover switch maintenance, if the building's power supply can be disconnected.
4. Test the water level, pressure and status of the generator oil.
5. Detect the level and condition of the generator coolant.
6. Detect the temperature at each position of the generator cooling circuit.
7. Detect the function and temperature of the heating block.
8. Testing basic equipment such as pumps and belts.
9. The lights on the detection indicator generator and transfer switch are on.
10. Test the panel meters on the generator and transfer switch.
11. Test the condition of the battery, battery cable and charger.
12. Test for liquid leaks.
13. Oil level test.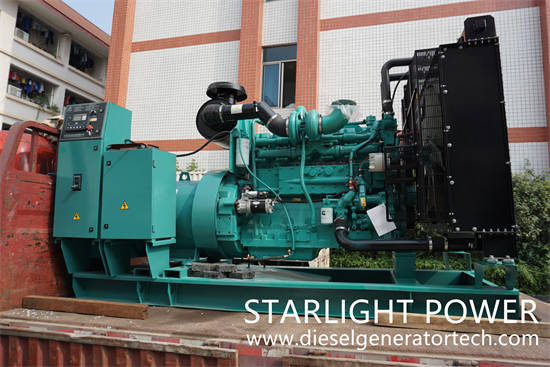 B. Annual maintenance
1. Engine oil change.
2. Replace the old oil filter.
3. Replace the old fuel filter.
4. Replace the old coolant filter.
5. Replace the old air filter.
6. Re-oil the oil-bath air filter.
7. Replace the transfer switch battery.
8. Add fuel additives to maintain fuel quality.
9. Add coolant additives to maintain the coolant circuit.
C. Test generators regularly.
Maintaining the reliability of standby diesel generators and providing electricity whenever needed. Following the manufacturer's recommended maintenance system is the key to keeping it running to its maximum life. A structured testing system is also needed to verify the system and check for any problems. So, how often should the standby diesel generator be tested?
1. The operation of diesel generators should be checked regularly to ensure that they are readily available. The important thing is to make sure that the entire system works as required, otherwise some parts that you haven't tested may disappoint you. If some part of the system disappoints you, you may not have any backup power source, and you won't realize it until it's too late!
2. Testing depends on your needs and budget, testing requires time and money. Like other aspects of your business, limiting factors will determine your testing regime.
3. So how often do we recommend? For most applications, testing once a month is sufficient. The monthly test should be performed under load, preferably when the load is high. Diesel generators do not like to run at low loads and often starting and testing under low loads can cause damage to your diesel engine.
4. If you think your backup power solution is essential, regular testing and inspection will help ensure a long-term return on your diesel generator investment.
5. Finally, we recommend to conduct a complete 110% load group test every year for at least one hour, and conduct an external inspection to ensure that everything is running normally.
You also need to maintain your generator in accordance with the recommended maintenance intervals. After the service is completed, the combined test will ensure that you will not have any problems when repairing the diesel generator.
Jiangsu Starlight Electricity Equipments Co.,Ltd. was founded in 1974, as a wholly-owned subsidiary of Jiangsu Starlight Power Group, it is one of the earliest manufacturers of generator sets in China. Starlight Power has 64 sales services, long-term technical advice for users, free debugging, free maintenance, free training services. For more details, please contact us with sales@dieselgeneratortech.com