Feb. 23, 2022
I believe everyone already understands that it is an ideal solution for major enterprises to maintain a stable and continuous power supply with backup power supply. In the face of many generator brands at home and abroad, generators with different fuels, different models, and different powers etc. where should a user who wants to buy a diesel generator set start? Guangxi Dingbo Power Equipment Manufacturing Co., Ltd. recommends users to think about the following three questions first.

1. Do you need a small or medium diesel generator set? Some small diesel generator sets are better suited for powering small businesses or jobsites or shops, while others are large and medium-sized for larger commercial use or a wider range of applications.
2. Do you need a regular diesel generator or a backup diesel generator or an emergency diesel generator? Regular diesel generator sets are designed for more or less continuous use, while backup generator sets or emergency diesel generators are designed to quickly "start" for timely power supply in the event of a power outage or power shortage.
3. How much power generator do you need? The power of your genset needs to be at least 20% higher than the total starting power requirement of all the equipment that will be running at the same time. To determine how much capacity you need, start by listing all the various electrical equipment you might need to run at one time. Importantly, if any of your devices have "Booting Wattage" and "Running Wattage" requirements, use their boot wattage for calculations. Anything with an electric motor needs more power than usual in seconds when starting and accelerating. If you know a piece of equipment has a large motor and must have an unlisted starting wattage, you can get a very close result by multiplying its operating wattage by 3. Then add the wattage requirements together. Remember, you only need to know the maximum total wattage of the devices you will be running at the same time. Correctly calculate how much your electricity needs and always make sure to leave a safety margin.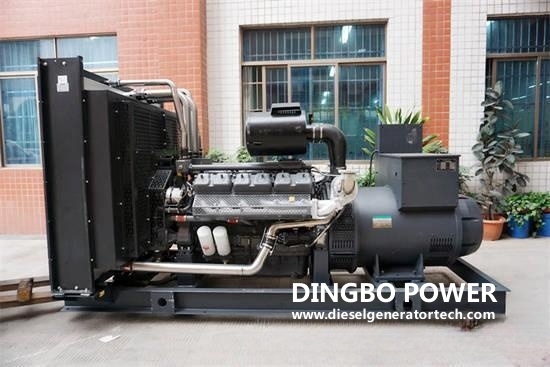 Having thought about the above three questions, we know that if you are going to use a diesel generator set commercially, or you need to rely on it for power almost every day, then you need a professional grade diesel generator set. They also come with a long-term commercial use guarantee, so you know you can rely on them to keep your business running or for any really important purpose, Guangxi Dingbo Power Equipment Manufacturing Co., Ltd. offers you a range of high-end and mid-range professional grade diesel generator sets, professional diesel generator sets are available in various powers and sizes. If you need to provide power in a very reliable and stable way, then the diesel generator sets produced by Guangxi Dingbo Power Equipment Manufacturing Co., Ltd. will be your ideal choice.
Guangxi Dingbo Power Equipment Manufacturing Co., Ltd. is an OEM partner of Shangchai for many years. It has more than 40 years of experience in the production and manufacturing of diesel generator sets. It can provide users with various specifications of 15KW-2500KW. And other high-quality, low-energy generating sets to meet all customers' power needs. In addition, it can also meet the requirements of users with different voltages and different frequencies, as well as the power supply system of multiple units connected to the network. There are 64 sales and service departments nationwide, providing long-term technical consultation, free debugging, free maintenance, and free training services for users. Welcome contact us by email sales@dieselgeneratortech.com