Aug. 31, 2023
Regarding the phenomenon of the Volvo diesel generator battery not being charged and the solutions, first we need to check whether the connection of the charging circuit is reliable, check whether the connection and plug are in good contact, and carefully check whether the socket and plug have "ignition" or arc burning phenomenon, wireless circuit damage or wire breakage.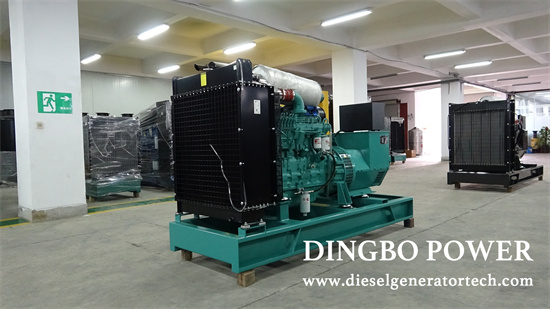 Secondly, check if the Volvo diesel generator charger is damaged and if the charging parameters meet the requirements: the initial charging current reaches 1.6-2.5A per unit. The maximum charging voltage reaches 14.8-14.9V/unit, the floating charging conversion current reaches 0.3-0.4A/unit, and the floating charging voltage reaches 14.0-14.4V/unit.
Check if there is any drying phenomenon inside the battery, that is, if the battery is severely out of liquid. The electrode plate should also be checked for irreversible sulfation. The irreversible sulfation of the electrode plate can be determined by measuring the change in its terminal voltage through charging and discharging.
During charging, the voltage of the battery rises very quickly, with some individual cell voltages being particularly high, much exceeding normal values. When discharging, the voltage drops very quickly, and the battery has no or very little storage. If the above situation occurs, it can be determined that the battery has undergone irreversible sulfation.
Finally, fault inspection and handling: First, connect the charging circuit firmly, and replace the charger if it is abnormal. Dry batteries should be supplemented with pure water or 1.050 sulfuric acid for maintenance, charging, and discharging to restore battery capacity.
If irreversible sulfation is found, balanced charging should be performed to restore capacity. After adding liquid to dry batteries, the maintenance and charging should be controlled to a maximum current of 1.8A. It is recommended to charge for 10-15 hours, and the voltage of all three batteries should be above 13.4V/battery. If the voltage difference between batteries exceeds 0.3V, it indicates that the batteries have undergone asynchronous irreversible sulfation. For batteries that undergo irreversible sulfation, the entire set of batteries needs to be replaced or activated.
Founded in 1974, Dingbo Power Generation Equipment Co., Ltd. is a professional manufacturer of diesel engines, generators and generator sets, and one of the earliest manufacturers of diesel engines, generators and generator sets in China. Since 1992, the company has been a qualified generator set manufacturer inspected by the National Internal Combustion Engine Generator Set Quality Supervision and Inspection Center. Over the years, the company has carried out extensive cooperation with Shanghai diesel, Weichai, Sweden Volvo, Sino US joint venture Chongqing Cummins, American Qianglu and other companies, and has become a (OEM) supporting factory and technical center. It has 64 sales service departments nationwide, providing users with design, supply, commissioning and maintenance services at any time. Dingbo quality is worth depending on. If you want get more information, please feel free to send email to sales@dieselgeneratortech.com we will pay highly attention on your question.