Sep. 06, 2023
Do you know that understanding the structure of diesel generators is the basis for fault diagnosis? To diagnose the faults of a diesel generator, it is necessary to first understand the fundamental structure and working principle of the diesel generator. When diagnosing the faults of the diesel generator, the key requirement is to know the basic equipment of the diesel generator, such as whether the fuel system of the diesel generator is electrically controlled or mechanical, whether it is a mechanical unit pump or a distribution pump, whether it is an electronically controlled high-pressure common rail or an electronic unit pump, etc.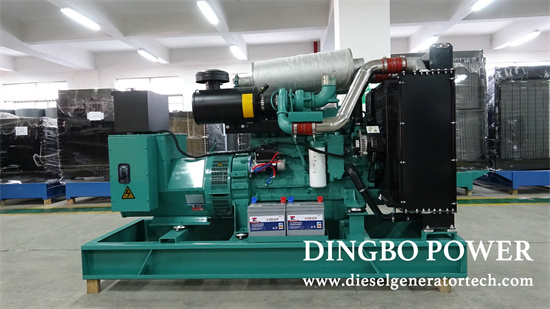 In addition, it is also necessary to know the commonly used technical parameters of the diesel generator, such as valve clearance, fuel supply lifting angle, circulating fuel supply volume, fuel injection pressure, etc., in order to diagnose the fault location based on the phenomenon and characteristics of the problem. When diesel generators exhibit faults, whether they are simple or complex, they will inevitably manifest in a certain form. By carefully identifying the symptoms and characteristics of the problem, it is not difficult to find the root cause of the problem, and then using corresponding methods to eliminate it. The fundamental idea of finding the cause and location of the problem is commonly used for a diesel generator to determine the specific location of the problem through methods such as "asking, looking, listening, touching, and smelling". By using modern testing equipment to diagnose faults, when diagnosing diesel generator faults, efforts should be made to use modern testing equipment to help improve the power and accuracy of fault diagnosis.
Some emergency measures include that when a diesel generator set malfunctions, some problems cannot be diagnosed immediately, and these problems may develop. To avoid a major accident, it is necessary to reduce the speed or shut down the diesel generator before further diagnosis. For example, if a diesel generator experiences a "runaway" condition, it must be immediately stopped by cutting off fuel, gas, or increasing load. This is because when the diesel generator is in a runaway state, the wear and tear of various components of the diesel generator increases, and the lifespan sharply decreases.
Guangxi Dingbo Power Equipment Manufacturing Co.,Ltd was founded in 1974 and is one of the earliest manufacturers of generators and diesel generator sets in China. The company has a registered capital of 218.88 million yuan. The company covers an area of 86,000 square meters and a building area of 55,000 square meters. There are more than 660 employees, including 456 professional technicians and 106 senior technicians. It has 46 sales and service outlets nationwide. The main products are diesel engines, generator sets, and diesel generators, providing users with a one-stop service of design, supply, debugging and maintenance at any time. Dingbo has always insisted on using first-class talents, building first-class enterprises, manufacturing first-class products, creating first-class services, and making every effort to build a first-class domestic enterprise. If any question please feel free to visit our website https://www.dieselgeneratortech.com/ or send email to sales@dieselgeneratortech.com.