Feb. 21, 2023
Silent diesel generator sets can be installed with current transformers to detect the output current through electricity meters. Silent diesel generator sets can be divided into two categories: AC silent diesel generator sets and DC silent diesel generator sets. Current transformer also includes AC current transformer and current transformer, which can only be installed on AC silent diesel generator set. Both AC and DC current transformers can be used, so both AC and DC silent diesel generator sets can be installed.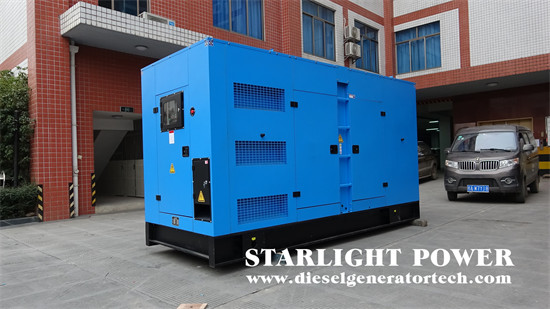 Working principle of current transformer: The working principle of current transformer is based on the principle of electromagnetic induction. Current transformer is composed of closed iron core and winding. Its primary winding turns are small, and it is connected in series in the line where the current needs to be measured, so it often has all the current of the line flowing through. The secondary winding turns are large, and it is connected in series in the measuring instrument and protection circuit. When the current transformer is working, its secondary circuit is always closed, so the impedance of the measuring instrument and protection circuit series coil is very small, and the working state of the current transformer is close to short circuit. The current transformer is used to convert the large current at the primary side into the small current at the secondary side for measurement. The secondary side cannot be opened.
Function of current transformer: The main function of current transformer is to convert the large current in the AC circuit into a certain proportion of small current (5 amps in China's standard) for measurement and relay protection. In the process of power generation, transformation, transmission and distribution, due to different electrical equipment, the current often varies from tens of amperes to tens of thousands of amperes, and these circuits may also be accompanied by high voltage.
In order to monitor and measure the circuits of these lines, and at the same time to solve the dangers caused by high voltage and high current, current transformers are needed. The clamp meter used by electricians is a kind of equipment used to measure AC current. Its "clamp" is a through-type current transformer.
Jiangsu Starlight Power Generation Equipment Co., Ltd. was founded in 1974 and is one of the earliest manufacturers of generators and diesel generator sets in China. The company has a registered capital of 218.88 million yuan. The company covers an area of 86,000 square meters and a building area of 55,000 square meters. There are more than 660 employees, including 456 professional technicians and 106 senior technicians. It has 46 sales and service outlets nationwide. The main products are diesel engines, generator sets, and diesel generators, providing users with a one-stop service of design, supply, debugging and maintenance at any time. Starlight has always insisted on using first-class talents, building first-class enterprises, manufacturing first-class products, creating first-class services, and making every effort to build a first-class domestic enterprise. If any question please feel free to visit our website https://www.dieselgeneratortech.com/ or send email to sales@dieselgeneratortech.com.