Sep. 11, 2023
As is well known, a silent generator set can cause wear and tear on certain parts during long-term use, but it is not inspected and maintained during normal use. As a result, the silent generator set accumulates over time, and suddenly one day the silent generator set cannot start, causing the electromagnetic switch coil to burn out. Below, Dingbo Power Generation Equipment will introduce to you the reasons for the burnout of electromagnetic switch coils?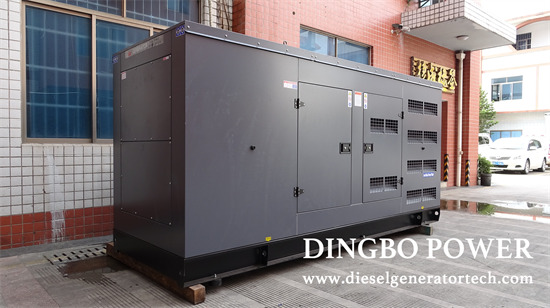 Causing the mute generator set to fail to start and then the electromagnetic switch to burn out, often occurring in the holding coil, the reasons are as follows:
1. The holding coil of the silent generator set is relatively thin, and there is current flowing through the entire starting process of the silent generator set, resulting in a long working time. The wire diameter of the suction and pull coil is relatively thick, and the working time is short. It only passes through the current at the moment before the main circuit is connected at the end.
2. When the technical status of the silent generator set is poor, the starting time is too long, which leads to overheating and burning of the holding coil.
3. After the silent generator set is started, the preheating start switch knob cannot automatically return to the "0" position, or the copper plate of the start transfer switch is stuck, causing the generator to run non-stop.
4. The reason for the burnout of the electromagnetic switch pull coil of a silent generator set usually occurs when the guide vanes and fixed contacts cannot connect the main circuit and the replaced fuse is too large.
From these points, it can be seen that in order to prevent the electromagnetic switch of the silent generator set from burning out, we need to frequently inspect and maintain it when using the silent generator set. This way, we can discover the problem in a timely manner, solve the problem in a timely manner, and avoid causing greater losses.
Founded in 1974, Dingbo Power Generation Equipment Co., Ltd. is a professional manufacturer of diesel engines, generators and generator sets, and one of the earliest manufacturers of diesel engines, generators and generator sets in China. Since 1992, the company has been a qualified generator set manufacturer inspected by the National Internal Combustion Engine Generator Set Quality Supervision and Inspection Center. Over the years, the company has carried out extensive cooperation with Shanghai Diesel, Weichai, Sweden Volvo, Sino US joint venture Chongqing Cummins, American Qianglu and other companies, and has become a (OEM) supporting factory and technical center. It has 64 sales service departments nationwide, providing users with design, supply, commissioning and maintenance services at any time. Dingbo quality is worth depending on. If you want get more information, please feel free to send email to sales@dieselgeneratortech.com we will pay highly attention on your question.