Feb. 21, 2022
The year has passed, and many companies have now returned to their posts to start work one after another, and will invest in fiery production. In today's generation of electricity environment, if the production of the company only relies on the power supply from the public power grid, it will undoubtedly be a problem for the company. Insufficient and unsafe, backup power is the backbone of every business, whether small or large, emergency power is a basic necessity in every workplace. Especially in the event of a sudden power outage without any notice, enterprises can also prepare for emergency power facilities that are normally powered by diesel generators. Diesel generators are a major investment to help survive any unexpected power outages. Because diesel generators quickly restore your power and allow your employees to continue working in the office or making manufactured products in the factory without any issues.

The advantages of equipped with diesel generator sets:
Backup Power: Most of the work is now done on the computer, and all important files are kept in the system. Sudden power failure may result in the loss of important data. But diesel generator sets will solve this problem.
Could save lives in hospitals: In hospitals, many patients are in critical health condition requiring highly mechanical treatments, including oxygen supply, ventilator needs, testing, and more. The consequences of a power outage in the hospital will be unimaginable, so the hospital must be equipped with diesel generator sets, and the generator power can save many such mechanical treatment personnel.
Comfortable Workplace: Diesel generator sets can eliminate power outage disturbance problems and make the workplace more comfortable. There are various electric facilities such as heating, air conditioning, fire alarm, etc., which can work normally during long-term power outages.
Demand on construction sites: Diesel generator sets play a vital role on construction sites and their availability will not cause serious construction problems.
Unexpected power outages: You never know when a power outage will occur. Equipped with a diesel generator set can solve the problem of unexpected power outages that may occur at any time.
Eliminate food waste: In restaurants and hotels, large quantities of food are stored in refrigerators and dining rooms, where prolonged power outages can spoil. A good backup power generator can save a lot of food and dairy waste.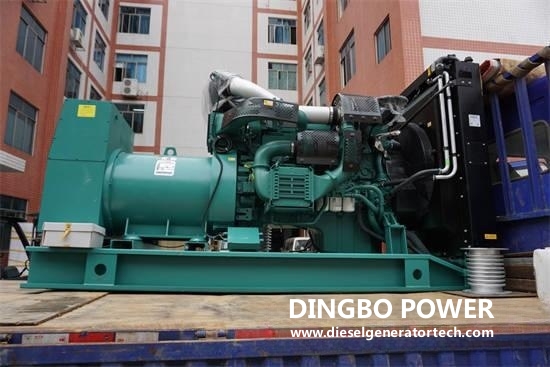 If you've ever been affected by a power outage, you surely understand the importance of needing a good backup generator. Guangxi Dingbo Power Equipment Manufacturing Co., Ltd. can provide you with all types of generators. The company now has a large number of diesel generators in stock waiting to be sold. The power, function and price vary. In order to prevent the risk of power outages, many enterprises are now equipped with diesel generator sets. Having a backup diesel generator set is an easy way to maintain security and generate income at the same time, minimizing the risk of loss due to grid outages.
Guangxi Dingbo Power Equipment Manufacturing Co., Ltd. is one of the earliest manufacturers of generators and diesel generator sets in China. The company was established in 1974 and the company occupies an area. With an area of 86,000 square meters and a building area of 45,000 square meters, it has 64 sales and service departments across the country to provide users with one-stop service of design, supply, debugging and maintenance at any time. Welcome customers to come to consult and visit. Looking forward to your inquiry, please send email to us for details sales@dieselgeneratortech.com