Mar. 18, 2022
Diesel generator set is a special power equipment for industrial equipment that is suitable and convenient for the company and production. There are many well-known brands, models and specifications, so everyone is at a loss when choosing a diesel generator set. Weichai is a domestic brand that everyone chooses. It is not bad in terms of popularity or quality. So which brand is better? It is more suitable for everyone to buy. Dingbo Power will introduce you some advantages of 350KW Weichai diesel generator set.

When using a diesel generator set, just like a car, you must pay attention to its common maintenance, otherwise it will easily reduce the service life of the generator set. Generator air intake system: remove and replace the filter and replace the oil. Clean or replace the air filter, check whether there is leakage in the intake and exhaust system, adjust the valve, and clean the crankcase ventilation breathing mask. Discharge the residue on the bottom of the diesel fuel tank, clean or replace the coarse filter of the diesel engine, replace the fine filter of the diesel engine, check whether there is leakage in the fuel pipeline, and test the manual oil pump. Check the fan, heat dissipation chip, thermostat, adjust or replace the engine belt, clean the heat pipe radiator water tank and the water channel of the car engine, and replace the coolant. From the brand point of view, Weichai is a well-known domestic brand with low price and high quality.
The characteristics of Dingbo Power Weichai generator set: low noise, small vibration and stable work. The mechanical structure design scheme is compact and reasonable, and the wet compact type adopts boron alloy cylinder liner. The inner surface is honed by platform straight grain, which has high strength, low wear and long life.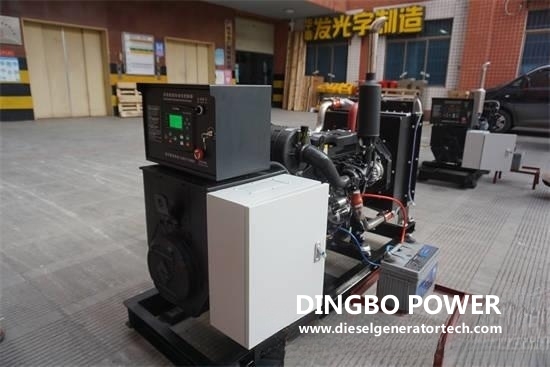 The characteristics of Weichai engine: stable quality, reliable performance, simple operation steps, time-saving and labor-saving maintenance.
From the perspective of fuel consumption, Weichai's fuel consumption is very low, but there may be certain differences under different output power. In terms of quality, Weichai units with excessive output power are becoming more and more durable. If you do not know how to choose a diesel generator set, you can take into account the detailed performance parameters. In terms of price, Weichai generator sets are more expensive.
Guangxi Dingbo Power Equipment Manufacturing Co., Ltd. is a manufacturer of professional generators, diesel generator sets, Cummins generator sets, Volvo generator sets, etc. The company has advanced testing equipment, excellent production technology, professional manufacturing technology, perfect quality management system, and Strong R&D technical strength. It can provide 15KW-2500KW various specifications of universal, automatic, four protection, automatic switching, low noise and mobile, etc., high-quality, low-energy generating sets to meet customer power needs, and can also meet users' different voltages and different frequencies, as well as the power supply system of multiple units connected in parallel, welcome customers to inquire. For more details, please contact us with sales@dieselgeneratortech.com