Sep. 05, 2023
Diesel generators work by converting mechanical energy into electrical energy using an engine, an alternator, and an external fuel source, and it can serve as a backup power source for workplaces, homes, and businesses, and keep critical systems running in the event of a power outage. Everyone knows that diesel generator sets play an important role in our life and production, so do you know its components and working principles? In this article, Guangxi Dingbo Power Equipment Manufacturing Co., Ltd. will gradually introduce the 8 basic components of diesel generators and their working principles.

Modern generators vary in size and application, but their inner workings are largely the same. The basic components of a generator include:
Framework: The framework contains and supports the components of the generator. It allows humans to operate the generator safely and protect it from damage.
Engine: The engine provides mechanical energy and converts it into electrical output. The size of the engine determines the maximum power output, and it can run on a variety of fuel types.
Alternator: An alternator contains additional components that work together to produce electrical output. These include the stator and rotor, which are responsible for generating the rotating magnetic field and producing an alternating current (AC) output.
Fuel System: The generator has an additional or external fuel tank to supply fuel to the engine. The fuel tank is connected by the fuel supply and return lines and usually contains gasoline or diesel.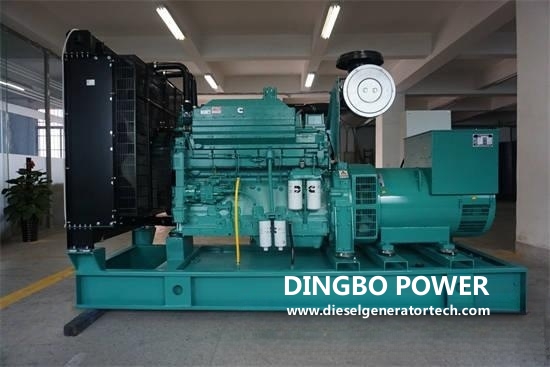 Exhaust System: Diesel and gasoline engines emit exhaust gases containing toxic chemicals. Exhaust systems safely manage and handle these gases through pipes made of iron or steel.
Voltage Regulator: This component is responsible for regulating the voltage output of the generator. When the generator is below its maximum operating level, the voltage regulator initiates a cycle of converting AC current to AC voltage, and once the generator reaches its operating capacity, it goes into equilibrium.
Battery Charger: Generators rely on batteries to start. The battery charger is responsible for keeping the batteries charged by supplying each battery with a floating voltage.
Control Panel: The control panel is located on the outside of the generator and contains several gauges and switches. Functions vary by generator, but control panels typically include a starter, engine control gauges, and a frequency switch.
Diesel generators have been around for decades, but technology is constantly evolving to make them more efficient and reliable. Modern generators now have various new features and functions.
Guangxi Dingbo Power Equipment Manufacturing Co., Ltd. is a manufacturer of professional generators, diesel generator sets, non-moving generator sets, Cummins generator sets, Volvo generator sets, etc. It has service departments across the country, providing users with design, supply, debugging, and maintenance at any time. Welcome customers to come to consult and visit. Looking forward to your inquiry, please send email to us for details sales@dieselgeneratortech.com