Jul. 19, 2021
Due to the influence of natural and human factors, some parts of diesel generators may completely lose their working ability due to pollution, wear, looseness, abnormal operation and other reasons during the use of diesel generators. At the same time, lubricating oil and coolant will gradually decrease and deteriorate as the use time increases. If technical measures such as inspection, adjustment, tightening, replacement, cleaning, and addition cannot be carried out in time, the normal working conditions of diesel generators will be destroyed. Some components are also difficult to work normally, which will inevitably reduce the reliability of diesel generators and shorten their service life. In response to this problem, diesel generators should take maintenance measures such as technical maintenance.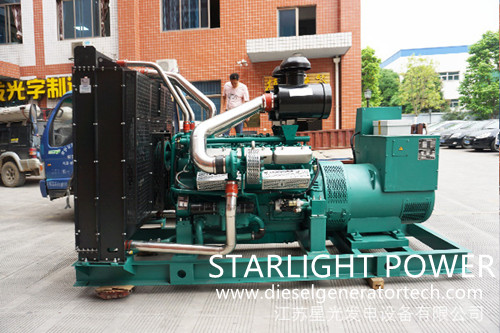 The technical maintenance of diesel generators is generally divided into,

1. Daily maintenance: maintenance work to be done before and after each shift.
2. Level 1 technical maintenance: Diesel generators will run once cumulatively or be repaired every other month.
3. Second-level technical maintenance, the diesel generator operates for 500 hours cumulatively or is repaired every six months.
4. Three-level technical maintenance, technical maintenance shall be carried out when the diesel generator is running for 1000-1500h or every other year.
No matter what kind of maintenance, it should be dismantled and installed in a planned and step-by-step manner. Tools should be used rationally and the force should be appropriate. After disassembly, ensure that the surface of each part of the diesel generator set should be kept clean and coated with anti-rust oil or grease to prevent Rust. Pay attention to the relative position, structural characteristics, assembly clearance and adjustment methods of detachable parts. At the same time, keep the diesel generator and its accessories clean and complete.
Jiangsu Starlight Electricity Equipments Co.,Ltd. was founded in 1974, as a wholly-owned subsidiary of Jiangsu Starlight Power Group, it is one of the earliest manufacturers of generator sets in China. Starlight Power has 64 sales services, long-term technical advice for users, free debugging, free maintenance, free training services. For more details, please contact us with sales@dieselgeneratortech.com