Feb. 28, 2023
The power module specially designed and manufactured for land drilling rig is also suitable for diesel generator set thyristor rectifier and variable frequency drive load, with good performance, reliability and fuel efficiency, and long overhaul interval.

Testing and certification.
(1) The prototype is verified and tested by computer aided design.
(2) Each power module has been strictly tested.
(3) User authentication detection.
(4) The design and production units have passed the IS09001 certification.
(5) CE certified.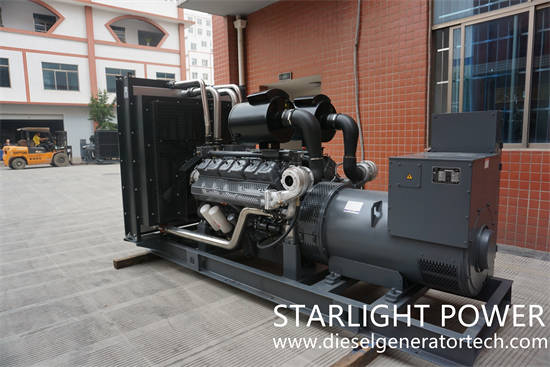 Mechanical structure design.
(1) It can withstand transient short circuit equivalent to 8 times of full load torque under 25% safety factor.
(2) The castings meet the standard of ultra-long fatigue life under normal full load.
(3) Intake air (emergency) shut-off valve.
(4) Three-point damping system design.
(5) Heavy duty air filter.
(6) Air start motor.
(7) 55 ℃ desert ambient temperature radiator (optional).
(8) Exhaust gas temperature sensor.
(9) Fuel filter differential pressure sensor.
Founded in 1974, Jiangsu Starlight Electricity Equipments Co.,Ltd. is a professional manufacturer of generators and diesel generator sets. It is one of the earliest manufacturers of generators and diesel generator sets in China. The company has first-class inspection equipment, advanced production technology, professional manufacturing technology, to provide you with 3KW-2500KW various specifications of popular, automatic, four protection, automatic switching, low noise and mobile, etc., high quality, low energy consumption. The generator sets can meet all the power needs of customers, and can also meet the requirements of users with different voltages and frequencies, as well as multiple parallel-connected grid-connected power supply systems. For more details, please feel free to visit our website https://www.dieselgeneratortech.com/ or send email to sales@dieselgeneratortech.com.