Aug. 29, 2021
For any company that cannot withstand the economic losses caused by power outages, backup generators are a reliable and cost-effective choice. But how much do you really know about standby diesel generator sets? The following Jiangsu Starlight Electricity Equipments Co.,Ltd. has summarized some common questions about standby generators for you, so that you can have a better understanding of standby generators.

1. How much should we pay for a diesel generator set?
The price of a diesel generator depends on its model, power output, etc., so there is no definite answer to this question.
2. Is the diesel generator a reliable power source?
A well-maintained diesel generator set is a very reliable source of continuous power. Whether you need to keep your business running during power outages or need something as your main power source, our models can keep your equipment running.
3. How long can a fuel-filled generator run?
This again depends on the type of generator and the fuel it consumes. Diesel generators require a fuel tank nearby. The running time of the generator will depend on the size of this fuel tank. Natural gas generators use fuel supply from pipelines. Because of this, they have a long running time without the need to "refuel".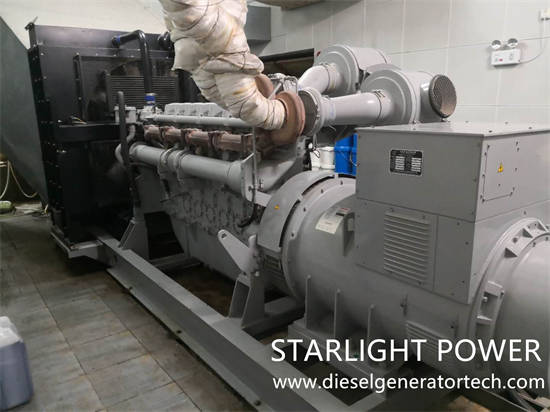 4. What is the typical life of a generator?
With proper maintenance and proper use, the backup generator set can be used for 20 years or more. Take care of your generator and enjoy your backup power for years to come.
5. What do I need for my generator?
First, your generator needs the correct type of fuel. Make sure you can use diesel fuel reliably, depending on the model you choose. Second, your generator needs to be thoroughly maintained regularly. Change the oil, refill the engine coolant, check the pipes and connections, and make sure your generator is working properly. Third, make sure you have the auxiliary equipment needed to support the portable generator.
6. Where should I set up my generator?
Place your generator in a suitable location to protect the generator and prevent exhaust gas from entering your building. As long as it is close enough to provide power, the exact location is not important.
7. Can I install the diesel generator by myself?
Sometimes, you can install the generator yourself. However, we recommend professional installation and commissioning to ensure correct installation. Never try to install the generator yourself. The risk of accident or improper installation is not worth it.
8. What does the spare diesel engine provide?
Our inventory includes a variety of generators and engines, as well as auxiliary equipment needed to keep them running. Regardless of distance or size, we will deliver the goods you buy to you perfectly.
When buying long-term necessities such as diesel generators, a clear understanding of its function is essential. Through the above learning, do you have a better understanding of standby generators?
Jiangsu Starlight Electricity Equipments Co.,Ltd. is a diesel generator set manufacturer with more than 40 years of production experience. Its main brands include Yuchai generator sets, Cummins generator sets, Volvo generator sets, etc., and 64 sales and service departments nationwide. Users provide one-stop service of design, supply, debugging and maintenance. Welcome contact us by email sales@dieselgeneratortech.com