Feb. 19, 2020
With the coming of spring, starlight will soon launch Shangchai 35W, 25K, 19E series diesel generator set. The power of the unit covers 300kw-970kw.
Its performance reaches G3 standard of the power station, meeting the requirements of data center and other high standards. It is understood that the 35W, 25K, 13E series diesel engine is the new auxiliary power for the power station launched by Shangchai company in 2020. As a multi-year OEM supporting manufacturer of Shangchai company, Starlight Power will build high cost-effective products for users with its own over 43 years of professional manufacturing technology, fine production process, advanced testing equipment, perfect quality management system and other advantages. To create cost-effective products for users, expand the high-power platform, continuously improve product competitiveness, meet customer needs, and create value for customers.
Shanghai Diesel Engine Co., Ltd., formerly known as Shanghai Diesel Engine Factory, was founded in 1947. In 1993, it was restructured into a state-owned holding company that issued A and B shares at home and abroad. Now it is subordinate to SAIC Group. It is a large-scale national high-tech enterprise engaged in the research and development and manufacturing of engines, spare parts and generator sets. It has a national recognized technology center, postdoctoral workstation and well-known industry Quality management system of automatic production line and passenger car standard.
Shangchai 35W series diesel engine for generator set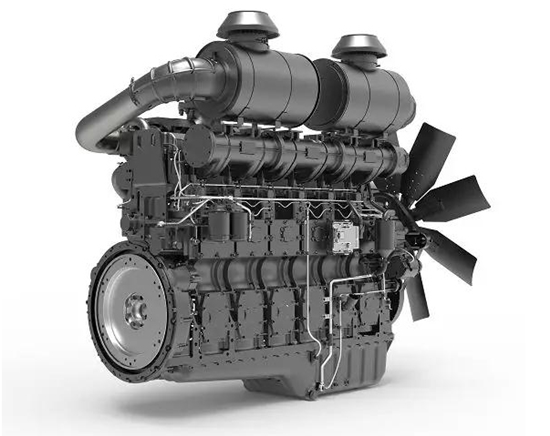 35W engine is a full new and elaborately designed product produced by Shangchai company to meet the high-power demand of generator set supporting market. All kinds of technical indexes have reached the current international advanced level.
Power range: 660-970kw
Product characteristics:
1.Four valves per cylinder, fuel system can be equipped with electronic speed regulating mechanical pump and electric control single pump, which can effectively improve combustion and emission, smooth operation and good economy.
2.Gantry body, reasonable distribution of stiffeners, good rigidity, compact structure, small vibration, low noise.
3.The split camshaft design ensures precise control of valve and injection timing. The optimized cam profile can reduce the impact force and improve reliability and durability.
4.Equipped with electric pre supply pump to realize automatic pre supply oil after start-up.
Shangchai 25K series diesel engine for generator set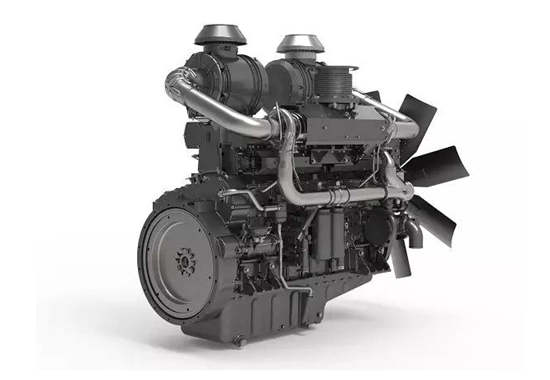 25K engine is a newly developed and meticulously built product of Shangchai company, which adopts international advanced engine technology to meet the demand of high power and emission upgrading in power plant market. It is designed and manufactured in strict accordance with SAIC GPDP process, and all technical indexes have reached the international advanced level. With wide power coverage, single pump and high-pressure common rail optional, cost-effective, reliable and durable, energy-saving and efficient competitive advantages.
Power range: 460-800kw
Product characteristics:
1.Gantry type high-strength body, rear gear chamber structure, good rigidity of the whole machine, small vibration and low noise.
2.Alloy forged steel crankshaft and tooth type connecting rod have high transfer efficiency and good reliability.
3.Four valve structure, double supercharger system, sufficient air intake, high combustion efficiency.
4.One cylinder, one cover, modular design, compact structure, easy to use and maintain.
The original dual electronic control system, high-power electronic control high-pressure common rail technology, low-power electronic control single pump technology, to achieve the perfect combination of high-power and high cost performance.
Shangchai 13E series diesel engine for generator set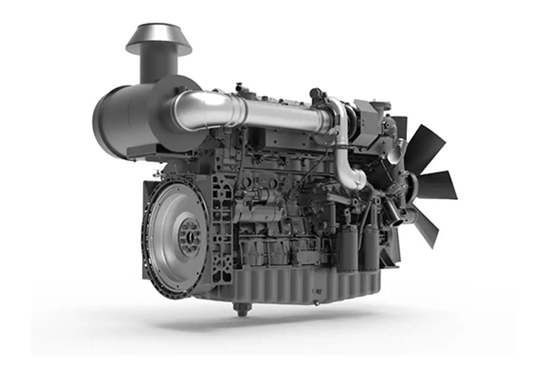 13E engine is a new generation product designed and manufactured by SAIC GPDP process, which is a product jointly developed by SAIC diesel and AVL. It has the advantages of high performance level, high reliability, high cost performance and low fuel consumption.
Power range: 300-441kw
Product characteristics:
1.High strength body, crankshaft, connecting rod, internal cooling piston, engine more durable.
2.Advanced supercharging and intercooling technology, four valve, fast transient response, strong loading capacity.
3.Meet non road T3 and European S3A standards; meet G3 requirements of generator set.
4.Electronically controlled high pressure common rail fuel system saves fuel and energy.
5.The whole machine is compact in structure and neat in appearance.
Starlight Shangchai diesel generator set power range is from 55kw-990kw, types of genset cover open type, silent type, container type, canopy type, trailer type. We will recommend your the most suitable one to you according to your demand. More details, please contact us.