Jun. 30, 2021
Jiangsu Starlight Electricity Equipments Co.,Ltd. Good news continues, our company has added a new project, warm congratulations to Jiangsu Starlight Electricity Equipments Co.,Ltd., and zhangtai group lingchuan hong zhang real estate development co., LTD. signed 400kW diesel generator set agreement.The unit is used as backup power supply for the project of Zhangtai University in Guilin.It marks the construction of the project has entered a substantial phase, and the pre-production design work is about to begin.Jiangsu Starlight Power will closely aligned with the diesel generator set of the Guilin Zhangtai University project.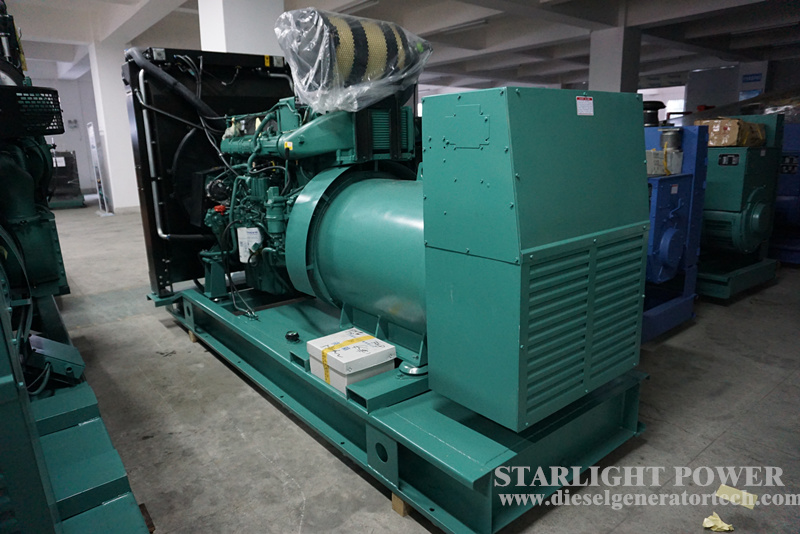 As a strategic supplier of diesel generator set procurement and installation for Zhangtai Group for many years, Starlight Power has maintained a friendly cooperative relationship with Zhangtai Group.Starlight Power will earnestly fulfill the contract, actively produce and manufacture, quickly and efficiently complete the production, transportation, installation, commissioning and acceptance of 400KW diesel generator set project, and spare no effort to do a good job in various services.Jiangsu Starlight Electricity Equipments Co.,Ltd. hopes to take this as an opportunity to carry out multi-dimensional and deeper cooperation with Zhangtai Group.Thanks for the support and trust from Zhangtai Group, Jiangsu Starlight Power will continue to provide better service, actively create opportunities for cooperation, and achieve greater mutual benefit and win-win results.

Jiangsu Starlight Electricity Equipments Co.,Ltd. has more than 40 years of production experience of the old manufacturers, reputation, product quality and after-sales service is guaranteed,your demand is the pursuit of us,we will, as always, ensure the quality, quantity, on time for the Guilin Zhangtai Academy to deliver the perfect project, waiting for you to inquire the price of diesel generator sets, technical parameters, etc.
This cooperation is another significant achievement in deepening cooperation and enhancing mutual trust between the two enterprises.We sincerely hope that Starlight Powerand Zhangtai Group will continue to innovate cooperation forms and broaden cooperation fields on the basis of this signing. Jiangsu Starlight Power will also take this project as an opportunity to contribute to the project construction and development of Guilin Zhangtai Academy.