Dec. 17, 2021
The generator is a generator device by burning gasoline or diesel. It is mainly composed of two parts of the engine and the generator, and is installed on the steel frame through the shock absorber. The diesel generator set is currently responding to electric power. One of the most effective equipment for stress, the user must pay attention to the following points when choosing a generator.

1. Power and phase number of generator
Before choosing a generator, the user must determine how much power the generator needs. For this, the user needs to add about 20% to the peak power load. However, Starlight recommends that users should go to a professional generator manufacturer for professional consultation. At the same time, users must also consider the number of generator phases. This will determine whether you will use a single-phase or three-phase instrument in the future.
2. Synchronous and asynchronous
Generators used to be asynchronous and synchronous. Asynchronous design is simple, so it has certain advantages. For example, they are more resistant to short circuits and various overloads. However, asynchronous generators have poor power quality, poor synchronization capabilities, and can generate pure current. When connecting the instrument with the engine, 2-3 times the rated current is required. The synchronous model can withstand peak loads. Asynchronous generators cannot achieve this.
3. Compliance
It is very important to understand the relevant Chinese and international regulations and where you plan to use diesel generators. This is because different countries have different requirements and standards for diesel generators. These regulations stipulate the emission standards and various restrictive conditions for diesel generator sets. If the diesel generator set you buy does not comply with these regulations, you may face severe fines. Fortunately, all Starlight generator sets comply with domestic and international standards and regulations.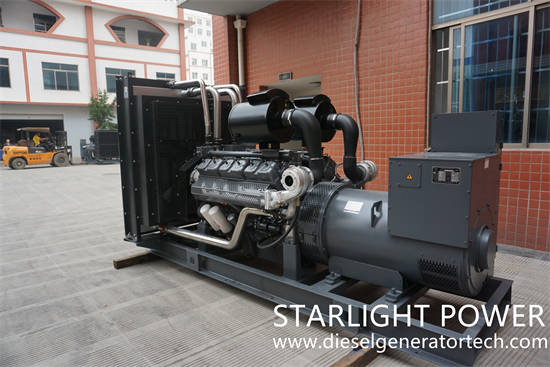 4. Use location
Another key consideration when buying a generator is its location. If the generator is placed outdoors, regardless of whether it is in a residential or commercial area, certain factors must be considered. For example, the generator set must not be placed near the main entrance or lobby of the house, or anywhere near the public walkway.
If the generator is placed indoors, the room where it is located should have a certain length, width and height, which vary according to the generator and its KVA rating. There must also be a proper exhaust channel to ensure that it does not contaminate the surrounding area or damage the surface on which it is placed.
For the purchase of generators, choose Jiangsu Starlight Power. Jiangsu Starlight Electricity Equipments Co.,Ltd. has 64 sales and service departments across the country, providing users with one-stop service of design, supply, debugging and maintenance at any time. Looking forward to your inquiry, please send email to us for details sales@dieselgeneratortech.com