Jul. 22, 2022
It's important for businesses to put security first. This is critical to keeping people safe and reducing expenses for a number of reasons. There are some safety tips you should keep in mind when maintaining your diesel generator on a daily basis.

Choose the right diesel generator.
Using the wrong size diesel generator can have serious consequences, including waste issues and limited power. That's why it's important to look at the various items that will be powered by diesel generators and find out their wattage. You need to keep in mind that the machine can have a surge in wattage at startup, so it's important to use a higher wattage just to be on the safe side.
Install the diesel generator correctly.
Another thing to keep in mind is proper placement of diesel generators as these devices emit carbon monoxide which is harmful to humans. Also, make sure the diesel generator is working on a level surface.
Another aspect to keep in mind is having a professional electrician inspect the diesel generator to make sure it is properly set up and grounded. They are usually the best person to install a diesel generator for you. Rather than relying on employees who most likely don't understand the installation process, hire a professional to do the installation for this. The most important thing to remember when installing a diesel generator is to make sure you follow the manufacturer's instructions, this will help prevent problems and prevent the device from voiding its warranty.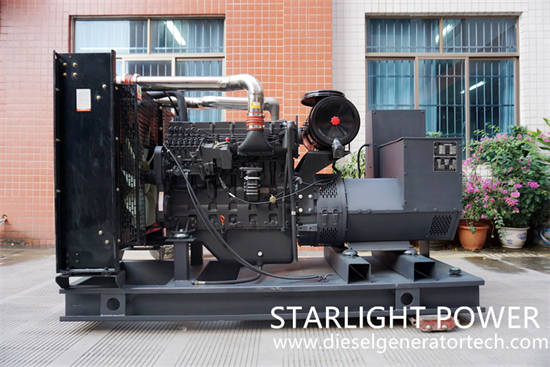 Maintaining Diesel Generators.
You will need to regularly inspect commercial diesel generators. After doing this, you need to look for any defective and damaged parts. When these problems are discovered, they should be resolved immediately. It is also important to keep the area around the diesel generator clear of loose items, especially combustible materials, which can create a harmful safety hazard. If any combustible materials are spilled in the area, you need to clean them up quickly to avoid the risk of fire or explosion. For the same reason, you should never allow people to smoke near diesel generators.
Like any other machine you own here, regular maintenance is required. This can usually be done by inspection. Depending on how often your diesel generator is used, you will need to change the oil and filter at least once a year. The meter also needs to be checked regularly and the battery charged so that the device can be read regularly. Depending on the diesel generator you have, there are different maintenance requirements. This information is contained in the instruction manual of the diesel generator and should be strictly followed.
When using a diesel generator.
A good rule of thumb is to maintain at least one meter of clearance space on each side of the generator when the diesel generator is running. You don't want to operate the device in snow or rain without proper coverage. Remember, never start or stop the generator when there is equipment connected to it.
Additional safety tips.
Make sure anyone who needs to use a diesel generator is fully trained on how to use it. You want to make sure they don't overload the system or create a potential hazard, such as opening the casing of a diesel generator while it's running, which is very dangerous. Always conduct an annual review of safety procedures for diesel generators.
Jiangsu Starlight Electricity Equipments Co.,Ltd. is one of the earliest manufacturers of generators and diesel generator sets in China. The company was established in 1974 and the company occupies an area. With an area of 86,000 square meters and a building area of 45,000 square meters, it has 64 sales and service departments across the country to provide users with one-stop service of design, supply, debugging and maintenance at any time. Welcome customers to come to consult and visit. Looking forward to your inquiry, please send email to us for details sales@dieselgeneratortech.com.