Jul. 25, 2023
Due to the wetting effect of high permeability penetrant, it penetrates into the defects of Yuchai diesel generator set, and then removes the excess penetrant on the surface of Yuchai diesel generator set, and evenly applies a thin layer of developer. Under the capillary effect of developer, the residual penetrant in the defects is absorbed to the surface of Yuchai diesel generator set to show the defects.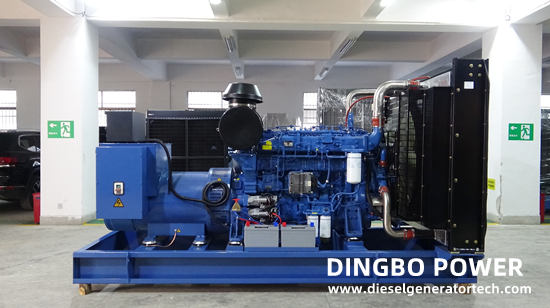 The penetration method is divided into coloring method and fluorescence method, and the coloring method involves adding a red dye with strong display performance to the penetration solution. Use chalk powder to prepare developing solution, so that the penetrant of Yuchai diesel generator set can be absorbed in the white developing solution and displayed clearly. The fluorescence principle is to add chartreuse fluorescent substances in the penetrant, which should be specially prepared as developer. When the penetrant is absorbed by Yuchai diesel generator set, it can emit obvious fluorescence under near ultraviolet light, thus showing the location and shape of defects.
The fluorescence method itself is not limited by the magnetic or non-magnetic properties of materials, and is mainly used for the surface defect detection of non-magnetic materials of Yuchai diesel generator sets. The penetration method has simple equipment, convenient operation, and is not limited by the shape of materials and parts. Compared with other methods, it has obvious advantages. The detection of surface cracks of parts in the maintenance of Yuchai diesel generator sets has a long history and is still a common detection method.
Yuchai diesel generator. Dingbo Power was founded in 2006 and is one of the earliest manufacturers of generators and diesel generator sets in China. The main products are diesel engines, generator sets, and diesel generators, providing users with a one-stop service of design, supply, debugging and maintenance at any time. Dingbo Power has always insisted on using first-class talents, building first-class enterprises, manufacturing first-class products, creating first-class services, and making every effort to build a first-class domestic enterprise. If any question please feel free to visit our website https://www.dieselgeneratortech.com/ or send email to sales@dieselgeneratortech.com.