Mar. 30, 2022
In today's economic environment, diesel generators are an important part of a company's power system, especially in the industrial sector. When a power outage occurs due to various reasons, a reliable and time-tested generator is needed. Powering businesses continuously, diesel generator sets are so popular because of their reliable operation and long life expectancy.

Diesel engine-driven generators are reliable, powerful, and have a long lifespan, and this longevity is partly due to how and what diesel engines are made of. So how long can a diesel generator last? There is no precise answer to this question. Because the factors that determine the life of a diesel generator set are complex, considering that diesel generators are water-cooled and run mostly at 1800RPM, they typically last longer than standard generators, which are air-cooled and run at 3600RPM. Diesel generators can last for a minimum of 12,000 hours and a maximum of 20,000 hours before an engine overhaul is required, as long as they are exercised and well maintained. It's a pretty decent range. 4 hours a day, it would take 14 years to reach 20,000 hours. Serve you and your business for nearly 1.5 years before major engine or generator repairs are required.
Correct, timely and careful maintenance is beneficial to prolong the service life of diesel generator sets, which is one of the reasons why generator manufacturers always emphasize regular maintenance of diesel generators. So, what about maintenance to extend the life expectancy of a diesel engine?
Any type of equipment requires maintenance to keep it in good operating condition. This is no different for diesel generators either. If you want your generator to last more than 50,000 hours before it needs a major overhaul, then you need to keep your generator in good working order, this means:
(1) The components of the engine must be maintained regularly.
(2) The generator must run regularly.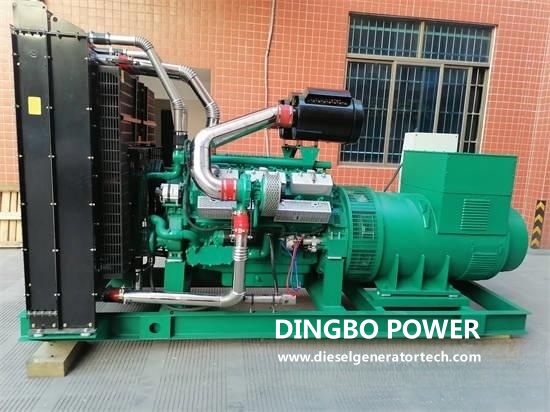 Regular maintenance includes regular oil changes or changing air and fuel filters. It also means checking for any type of change in performance, any of these signs could indicate that the generator needs servicing. But in order to be able to recognize these signs, you must run the generator regularly.
The importance of running your generator on a regular basis cannot be overstated. This is the basis for maintaining the life of the equipment. If the generator doesn't get enough exercise, the machine can quickly go from cold to hot while in use and put unnecessary stress on engine components. This stress like friction caused by other gas engine generators and can shorten the life of the generator. To prevent this cold-to-hot process, make sure to run your generator regularly. Regular use of the generator has the following benefits to the equipment: Engine parts are lubricated, oxidation is limited, use it before the fuel degrades.
Guangxi Dingbo Power Equipment Manufacturing Co., Ltd. is an OEM partner of Shangchai for many years. It has more than 15 years of experience in the production and manufacturing of diesel generator sets. It can provide users with various specifications of 15KW-2500KW. And other high-quality, low-energy generating sets to meet all customers' power needs. In addition, it can also meet the requirements of users with different voltages and different frequencies, as well as the power supply system of multiple units connected to the network. There are service departments nationwide, providing long-term technical consultation, free debugging, free maintenance, and free training services for users. Welcome contact us by email sales@dieselgeneratortech.com.