Jul. 24, 2023
When fuel economy, high thermal efficiency, and operating conditions change, the fuel consumption rate curve of Volvo generator sets changes relatively flat, and Volvo generator sets are also economical at low loads, with lower harmful emissions. The Volvo generator set has a wide range of applications, reliable and durable operation, and low faults due to the lack of ignition system. The maintenance operation of Volvo generator sets is simple, with fewer people, and maintenance is easy during standby period.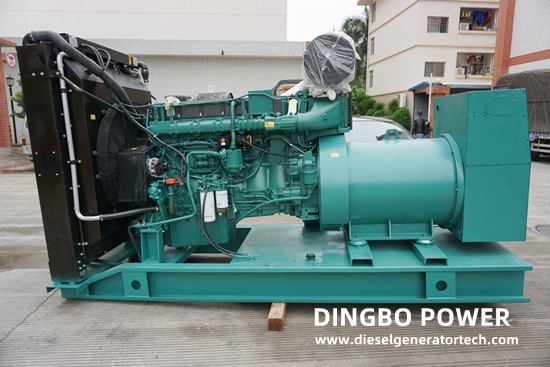 The comprehensive cost of construction and power generation for Volvo generator sets is the lowest, with fast start-up and the ability to quickly reach full power in just a few seconds. The emergency shutdown process with full load within 1 minute is short, and frequent start and stop can be achieved. For turbocharged diesel Volvo generator sets, due to the low load, no load, and low boost pressure of the Volvo generator set, it is easy to cause a decrease in the sealing effect of the turbocharger oil seal of the Volvo generator set.
If the oil accumulates to a certain extent in the turbocharger chamber, it will leak out from the joint surface of the Volvo generator set turbocharger. A portion of the oil that flows up to the cylinder participates in combustion, forming carbon deposits at the valves, intake ports, piston crown, piston rings, and other parts of the Volvo generator set. Another portion is discharged with the exhaust. In this way, oil will gradually accumulate in the exhaust duct of the cylinder sleeve of the Volvo generating set, and carbon deposits will also form.
Long term low load operation of Volvo generator sets can also lead to more serious consequences such as increased wear and tear of moving parts of Volvo generator sets, deterioration of engine combustion environment, etc., leading to the early overhaul period. Both naturally aspirated and turbocharged models emphasize the need to minimize the low load/no load operation time of Volvo generator sets, and stipulate that the minimum load should not be lower than 25% -30% of the rated power of Volvo generator sets.
Guangxi Dingbo Power Equipment Manufacturing Co.,Ltd. was founded in 2006 and is one of the earliest manufacturers of generators and diesel generator sets in China. The main products are diesel engines, generator sets, and diesel generators, providing users with a one-stop service of design, supply, debugging and maintenance at any time. Dingbo Power has always insisted on using first-class talents, building first-class enterprises, manufacturing first-class products, creating first-class services, and making every effort to build a first-class domestic enterprise. If any question please feel free to visit our website https://www.dieselgeneratortech.com/ or send email to sales@dieselgeneratortech.com.