Aug. 14, 2023
Have you ever thought about the reasons for thermal runaway of diesel generator sets? The application of diesel generator sets involves an extremely wide range, and occasional thermal runaway phenomena are unavoidable. When a fault occurs, it is necessary to calmly analyze the cause of the fault and find a solution. Thermal runaway refers to the phenomenon where the floating charge current and temperature of a battery undergo an accumulation of mutual growth during constant voltage charging, resulting in damage to the battery due to excessive temperature. When this phenomenon occurs, it may be a precursor to internal problems in the equipment. Therefore, we need to accurately determine the cause of thermal runaway of the diesel generator set, and then confirm the faulty components.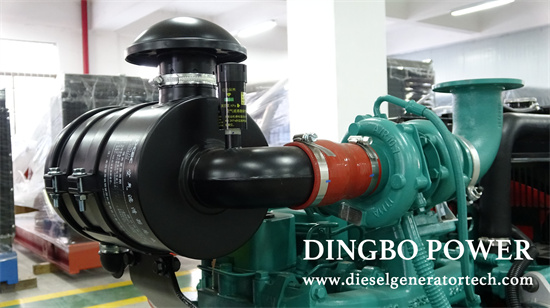 Firstly, it is possible that the float charging voltage is too high. Setting the float charging voltage too high will increase the float charging current and cause the battery temperature to rise. Secondly, the higher the ambient temperature, the more unfavorable it is for the battery to dissipate heat. Moreover, an increase in temperature will increase the float charging current of the battery, and the float charging current and temperature will mutually increase. So charging equipment should have temperature compensation function. When the temperature rises, lower the float charging voltage. If an oxygen recombination reaction releases heat, the oxygen generated by the positive electrode in the negative electrode is an exothermic reaction. If the heat released by this reaction cannot be released, it will cause the temperature of the battery to rise.
Finally, when the battery structure is not conducive to heat dissipation, the structural characteristics of valve controlled sealed lead-acid batteries are sealing, poor electrolyte, and tight fitting with ultra-fine glass fiber membranes, which are not conducive to heat dissipation. This type of battery is not like a rich liquid battery, which can dissipate the heat inside the battery through exhaust, a large amount of electrolyte, and non tight arrangement between the electrode plates. Usually, there are four main causes of thermal runaway in diesel generator sets, but they are not limited to these four reasons. There are also other unknown reasons. Diesel generator set manufacturers suggest that everyone hire professional technical personnel for troubleshooting.
Guangxi Dingbo Power Equipment Manufacturing Co.,Ltd was founded in 1974 and is one of the earliest manufacturers of generators and diesel generator sets in China. The company has a registered capital of 218.88 million yuan. The company covers an area of 86,000 square meters and a building area of 55,000 square meters. There are more than 660 employees, including 456 professional technicians and 106 senior technicians. It has 46 sales and service outlets nationwide. The main products are diesel engines, generator sets, and diesel generators, providing users with a one-stop service of design, supply, debugging and maintenance at any time. Dingbo has always insisted on using first-class talents, building first-class enterprises, manufacturing first-class products, creating first-class services, and making every effort to build a first-class domestic enterprise. If any question please feel free to visit our website https://www.dieselgeneratortech.com/ or send email to sales@dieselgeneratortech.com.