Oct. 25, 2023
During the process of using large diesel generators in industrial and mining enterprises, it is necessary to be diligent in maintenance and upkeep. Frequently maintain and replace easily damaged parts in a timely manner to avoid affecting the normal operation of diesel generators. But what should be done when industrial and mining enterprises encounter deformation, wear, corrosion, fatigue fracture, and other phenomena with large diesel generator accessories?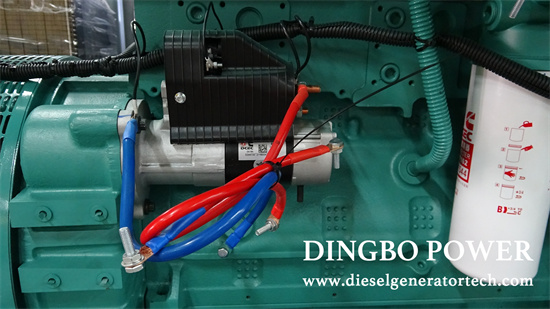 1. Industrial and mining enterprises use large diesel generator parts to deform themselves.
During the use of diesel generators, the deformation of the size or shape of the components caused by force is called deformation of the components. The deformation of the cylinder block and other fundamental components of the engine components will seriously affect the function of the corresponding assembly and the service life of the diesel generator. Studying the mechanism and influencing factors of component deformation has important implications for preventing component deformation and repairing deformed components.
2. Mechanical wear between accessories.
Wear refers to the phenomenon where the surfaces of large diesel generator components used by industrial and mining enterprises come into contact with each other and move relative to each other, resulting in the gradual loss of components from one surface and causing surface damage. Generally, wear is divided into four categories based on the surface damage mechanism and characteristics of the components: abrasive wear, adhesive wear, surface fatigue wear, and corrosion wear.
3. The accessories are corroded and damaged.
The components of the generator unit are damaged due to corrosion by corrosive gases and liquids, or perhaps the components of the generator unit are damaged due to being exposed to corrosive environments.
4. Fatigue and cracking of large diesel generator parts used in industrial and mining enterprises.
Excessive fracture of accessories refers to the phenomenon of fracture that occurs after repeated stress or energy load cycles.
Due to various factors such as the use and inadequate maintenance of large diesel generators in industrial and mining enterprises, it is inevitable that the units and their accessories will malfunction. Understanding the specific reasons and finding solutions is crucial. Therefore, I hope the above introduction can provide users with reference.
Guangxi Dingbo Power Equipment Manufacturing Co.,Ltd was founded in 1974 and is one of the earliest manufacturers of generators and diesel generator sets in China. The company has a registered capital of 218.88 million yuan. The company covers an area of 86,000 square meters and a building area of 55,000 square meters. There are more than 660 employees, including 456 professional technicians and 106 senior technicians. It has 46 sales and service outlets nationwide. The main products are diesel engines, generator sets, and diesel generators, providing users with a one-stop service of design, supply, debugging and maintenance at any time. Dingbo has always insisted on using first-class talents, building first-class enterprises, manufacturing first-class products, creating first-class services, and making every effort to build a first-class domestic enterprise. If any question please feel free to visit our website https://www.dieselgeneratortech.com/ or send email to sales@dieselgeneratortech.com.