May. 05, 2022
The maintenance of industrial diesel generators starts with maintaining records, understanding the manufacturer's technical information, inspecting the engine and system, and taking preventive safety measures recommended by the generator manufacturer. There are a number of steps that need to be taken when performing scheduled maintenance to ensure reliable operation of the generator, including: removing worn parts, upgrading components as needed, checking fluid levels, verifying control panel indicators and readings, and replacing air and fuel filters.

Diesel generator maintenance.
When performing routine maintenance on diesel generators, technicians must record every action in the system log, which also records various readings and parameters as well as the generator inspection date and chronometer readings. With this history, any change in readings could be an indicator of a failure within the unit, helping maintenance personnel make quick troubleshooting decisions.
Regular load test intervals for automatic transfer switches help track the mechanical and electrical integrity of the equipment during mechanical transfer operations.
Other factors that should be checked regularly are: Timing and start relay utility phase sensor start signal continuity.
Regularly replacing worn parts and maintaining equipment are small investments that can save a lot of expensive and unnecessary upgrades. They may even save you from replacing the entire genset in the future.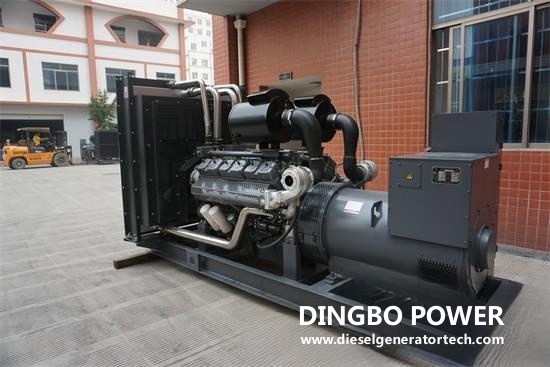 Preventive maintenance is the best way to ensure you have uninterrupted power. Diesel generator sets, whether used as backup (emergency) or primary power, must be regularly maintained to provide quality power throughout their useful life. Some large companies that maintain many generators (or if generators are used as the primary power source) may employ an in-house engineer to oversee the maintenance of their generator sets. Small companies that use generators primarily for emergency power outage backup usually contract with generator dealers or electrical contractors. Either way, the life cycle of industrial diesel generators is well known and documented, so their routine maintenance is fairly straightforward, and the best practice for generator maintenance is to follow the manufacturer of the generator.
Generator usage history helps predict when generators will need service, or if they will fail. A reliable maintenance plan is usually available from the manufacturer and can be overseen by an electrical contractor/engineer or local generator dealer. Adhering to these schedules will protect the generator set and ensure proper operation and maximum service time. The larger manufacturers of industrial diesel generators have well-established maintenance procedures and will service not only their own generators, but many other major brands in the industry.
No matter which routine maintenance method you choose, it is critical to the operation and life cycle of your industrial diesel generator to perform the routine maintenance recommended by the manufacturer and document it as completely as possible. Attention to detail will extend the life of your equipment by years.
Founded in 2006, Guangxi Dingbo Power Equipment Manufacturing Co., Ltd. is a professional manufacturer of generators and diesel generator sets. It is one of the earliest manufacturers of generators and diesel generator sets in China. The company has first-class inspection equipment, advanced production technology, professional manufacturing technology, to provide you with 3KW-2500KW various specifications of popular, automatic, four protection, automatic switching, low noise and mobile, etc., high quality, low energy consumption. The generator sets can meet all the power needs of customers, and can also meet the requirements of users with different voltages and frequencies, as well as multiple parallel-connected grid-connected power supply systems. For more details, please feel free to visit our website https://www.dieselgeneratortech.com/ or send email to sales@dieselgeneratortech.com.