Jun. 30, 2021
The diesel generator automatic in with output three-phase voltage, three-phase current, output total power, frequency display and protectiotelligent conversion cabinetn functions. It with generator operation, excitation display, (voltage, current), temperature (water temperature, oil temperature), pressure, charging display and protection functions. It also with hearing aid automatic and hearing aid start function, the control module is HGM6110 type, fault LCD Chinese menu display function, modular design and extended functionality, manual/automatic/remote boot function.
Diesel generator automatic load conversion (ATS) distribution cabinet box body for GGD cabinet, mainly composed of control components and circuit breakers, it can be switched on and off by manual or automatic control. The structure is simple, the operation is convenient, the operator is easy to master and use. Its functions can meet the needs of various users, its switchgear is suitable for generator set on and off the power supply, or for other distribution equipment.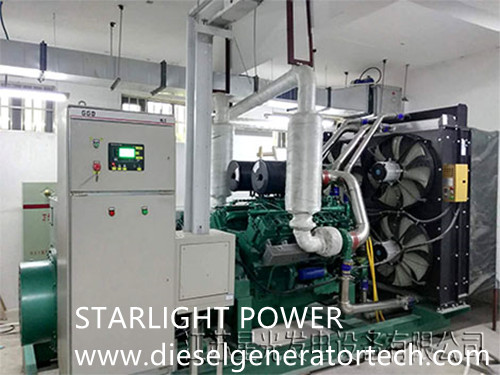 Diesel generator ATS automatic conversion cabinet can realize the full automatic conversion of two channels of power supply, that is, when the main power supply is out of power or failure, when the standby power supply automatically into the main power supply back to normal, and then automatically back to the main power supply.
The original supply system for the mains, when the mains power outage or three-phase lack of phase, under-voltage, the automatic switching system will automatically start the generator set immediately, after the generator starts, the voltage frequency will load power supply nornallly. When the mains power back to normal, it will switch to the mains power supply automatically.
If the original power supply system is a diesel generator set, when the diesel generator set fails, the automatic switching system will immediately cut off the power supply of the unit and automatically convert it to the municipal power supply. In this way, the power supply system can be quickly restored and unattended to maintain normal power supply.
Jiangsu Starlight Electricity Equipments Co.,Ltd. was founded in 1974, as a wholly-owned subsidiary of Jiangsu Starlight Power Group, it is one of the earliest manufacturers of generator sets in China. Starlight Power has 64 sales services, long-term technical advice for users, free debugging, free maintenance, free training services. For more details, please contact us with sales@dieselgeneratortech.com