Oct. 13, 2022
Perkins diesel generator set has been used for a long time, and some small faults are always unavoidable. When the engine water temperature is too high, the water tank will boil. The user can observe that the radiator or expansion tank overflows violently. At this time, do not open the tank cover blindly to prevent scalding. So what should we do when the water tank of Perkins diesel generator sets is boiling?

1. Do not shut down the engine immediately to avoid burning out the cylinder bed and pulling out the cylinder, which may cause greater damage to the unit.
2. Do not try to open the water tank cover, otherwise hot liquid may spray out and cause burns.
3. Do not pour cold water on the cylinder block and cylinder head of the diesel engine. This may cause the cylinder block of Perkins diesel generator set to burst due to sudden cooling.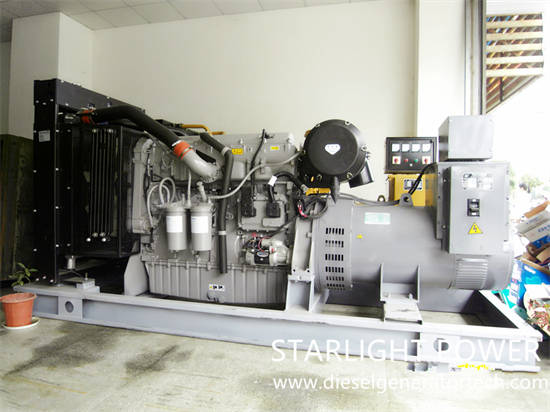 4. Unload the engine, let the engine run slowly from medium speed to low speed, and increase the speed after the standby temperature drops to normal.
5. In case of lack of cooling water, soft water such as distilled water and purified water can be added to prevent scaling from affecting heat dissipation.
Don't panic when the water tank of Perkins diesel generator set is boiling. As long as we can operate correctly, it will not cause too much impact on the unit. Users are welcome to call Jiangsu Starlight Electricity Equipments Co.,Ltd. if they encounter any problems that they do not know how to solve when running the diesel generator set.
Founded in 1974, Jiangsu Starlight Electricity Equipments Co.,Ltd., a wholly-owned subsidiary of Jiangsu Starlight Power Group, is one of the earliest manufacturers of generating sets in China. Over the past 40 years, the company has won the recognition of users by relying on advanced testing equipment, modern production technology, professional manufacturing technology, perfect quality management system, strong R&D technology strength. For more details, please contact us with sales@dieselgeneratortech.com.