May. 12, 2023
Friendly reminder of Dingbo Generator: When moving or transporting the generator, it is necessary to take comprehensive and appropriate protective measures and follow relevant execution requirements. Otherwise, an carelessness can easily cause damage to the generator equipment. Please refer to the following explanation for specific precautions.

When transporting the generator, in order to avoid accidental damage to the equipment, it is first necessary to ensure that the carrying capacity of the transportation tool is not less than 1.2 times the total weight of the equipment and accessories. To prevent the generator from being exposed to wind and sun, necessary safety packaging must be provided for the equipment, such as adding wooden boxes and lining with waterproof cloth. The generator should be firmly fixed inside the carriage to avoid any looseness or even damage to its components caused by bumps and vibrations. When the diesel generator set is being transported, no person or object is allowed on the set to make it pressurized.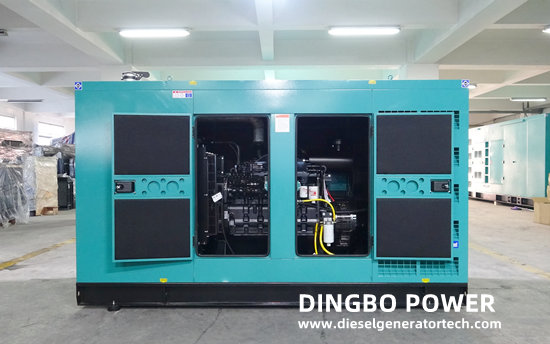 When loading and unloading generator equipment from vehicles, forklifts or lifting equipment should be used, and care should be taken to avoid equipment tipping or falling onto the ground, which may cause damage. You can use a suspended locomotive to carefully lift the generator or use a forklift to carefully push and pull on the equipment base. It should be noted that the load-bearing capacity and angle of the suspended steel cable should be as vertical as possible to maintain the balance of the generator equipment. The lifting force position should be as close as possible to the center of gravity of the unit, and the fork arm bearing capacity of the forklift should be greater than 120~130% of the unit weight.
In addition, it should be noted that the radiator, intake pipe, exhaust pipe, and electrical components are relatively fragile parts of the generator. During transportation and movement, it is necessary to pay attention to preventing collisions and unnecessary losses. Finally, I hope that the content provided by Dingbo Power can truly help you.
Guangxi Dingbo Power Equipment Manufacturing Co.,Ltd. was founded in 2006 and is one of the earliest manufacturers of generators and diesel generator sets in China. The main products are diesel engines, generator sets, and diesel generators, providing users with a one-stop service of design, supply, debugging and maintenance at any time. Dingbo Power has always insisted on using first-class talents, building first-class enterprises, manufacturing first-class products, creating first-class services, and making every effort to build a first-class domestic enterprise. If any question please feel free to visit our website https://www.dieselgeneratortech.com/ or send email to sales@dieselgeneratortech.com.