Apr. 18, 2023
Equipped with an engine, independent mobile trailer, strong driving force, fast acceleration, precise turning, and good control. Standard configuration for steep descent, stability control, stability system, ensuring safety. At the same time, the space characteristics of this mobile trailer diesel generator are as excellent as its actual operation, with small space occupation, abundant applications and convenient use. Inheriting the consistent design style of Dingbo Power, it is simple and grand, and the diesel generator at the same level is still very high-grade.

Brand awareness refers to the ability of customers to identify and remember a brand and a product category. Dingbo Power shapes the relationship between the brand and the product. Regardless of the enterprise's brand marketing, product research and development, channel development and other aspects, it needs to meet the diesel generator set market positioning and corporate culture.
The main advantage of Dingbo Power mobile trailer type diesel generator is that it can be transported with you. Since Dingbo Power mobile trailer type diesel generator are more compact than traditional generators, they can be easily moved or transported. You can take the generator to any place that requires electricity. You can move it around your facility as needed, or bring it to remote areas for remote project power supply.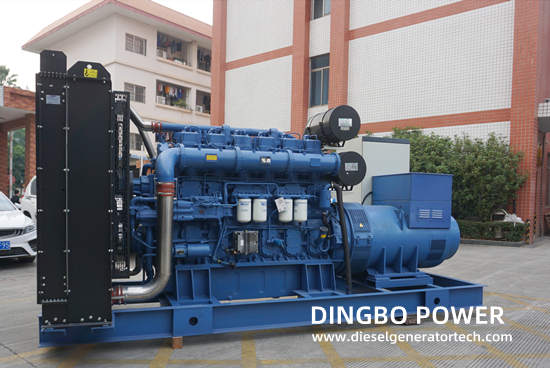 Fixed diesel generator cannot achieve this flexibility because they only supply power to the buildings where they are installed. If you need power supply in other places and need to use the mobile generator for a long time, or you plan to use it in different places, you may find that choosing a Dingbo Power mobile trailer diesel generator is usually the best choice. If you need a mobile trailer diesel generator, in Dingbo Power, professionals can provide you with advice on solutions suitable for your business.
Dingbo Power mobile trailer type diesel generator is specially built for flexibility. Mobile trailer type diesel generator provides a variety of functions, making them flexible enough to be used in a variety of applications, and can provide cost-effective options.
Compared with the fixed installation of commercial diesel generator, Dingbo Power mobile trailer diesel generator will make your company spend less. Not every enterprise can immediately install fixed backup generators on site. In this case, Dingbo Power mobile trailer type diesel generator become the best choice. They can be moved on site when needed or when needed. Once they are no longer needed, they can be moved back to the storage area.
Guangxi Dingbo Power Equipment Manufacturing Co.,Ltd. is a manufacturer of professional generators, diesel generator sets, Cummins generator sets, Volvo generator sets, etc. The company has advanced testing equipment, excellent production technology, professional manufacturing technology, perfect quality management system, and Strong R&D technical strength. It can provide 20KW-3000KW various specifications of universal, automatic, four protection, automatic switching, low noise and mobile, etc., high-quality, low-energy generating sets to meet customer power needs, and can also meet users' different voltages and different frequencies, as well as the power supply system of multiple units connected in parallel, welcome customers to inquire. For more details, please contact us with sales@dieselgeneratortech.com.