Sep. 22, 2023
Can you explain the precautions and methods for replacing diesel generator carbon brushes that heat up and turn red? Carbon brushes are usually used in DC motors to cooperate with inverters to achieve commutation, convert DC power into AC power, and drive the DC motor to rotate. Nowadays, brushless DC motors are increasingly widely used, using thyristor circuits instead of brushes to achieve commutation, thus achieving high speed, large capacity, and low noise. There are also some AC motors that use carbon brushes and conductive rings, for example, if there are windings on the rotor, how can current be supplied to the rotating rotor?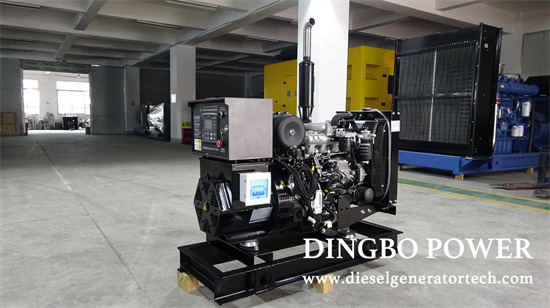 Carbon brushes can be achieved through conductive rings. If the operator's generator carbon brush is severely ignited, broken, or the brush braid turns red due to heating, it may cause ring fire if not immediately addressed. The operator should immediately replace it. Let's take a look at the precautions and methods for replacement. Replacement must be carried out by two people and the main service personnel. When replacing, the staff should wear work clothes, fasten the cuffs, and stand on an insulating mat. It is prohibited to wear short sleeved shirts or roll up sleeves, and female workers should tuck their long hair into their safety helmets.
Prohibit both hands from touching two poles or one pole and the grounding part, and prohibit two people from working at the same time. Lift the pre replaced carbon brush from the brush holder and hold it in your hand, then loosen the braided screw and remove the carbon brush. Hold the carbon brush on the ground, tighten the braided screw, and then use a constant pressure device to press the carbon brush into the brush holder. Usually, each brush holder can only replace 1-2 carbon brushes at the same time. The replaced carbon brush must be polished in advance, and the new and old carbon brush models must be the same. After replacement, detailed records should be kept.
Guangxi Dingbo Power Equipment Manufacturing Co.,Ltd was founded in 1974 and is one of the earliest manufacturers of generators and diesel generator sets in China. The company has a registered capital of 218.88 million yuan. The company covers an area of 86,000 square meters and a building area of 55,000 square meters. There are more than 660 employees, including 456 professional technicians and 106 senior technicians. It has 46 sales and service outlets nationwide. The main products are diesel engines, generator sets, and diesel generators, providing users with a one-stop service of design, supply, debugging and maintenance at any time. Dingbo has always insisted on using first-class talents, building first-class enterprises, manufacturing first-class products, creating first-class services, and making every effort to build a first-class domestic enterprise. If any question please feel free to visit our website https://www.dieselgeneratortech.com/ or send email to sales@dieselgeneratortech.com.