Aug. 19, 2023
During the use of the diesel generator regulator, it is generally not allowed to remove the cover. Under normal circumstances, it works for about 500 hours a day, and a comprehensive inspection and maintenance is carried out. The details are as follows:

1. Remove the protective cover and check the contact surface for dirt and burns. If there is dirt, wipe the contact surface with clean paper. If the contact is ablated or the plane is uneven, resulting in poor contact, it can be smoothed with 00-grit sandpaper or sand strips, and finally wiped with clean paper.
2. Check the firmness of each joint, and measure the fixed resistance and the resistance of each coil. If it is damaged, it should be repaired or replaced with new parts in time.
3. Check the gap and air gap of each contact (the physical map of the FT221 silicon rectifier generator regulator and the gap of related contacts are shown in Figure 1 and Figure 2). If it does not meet the requirements, it should be adjusted.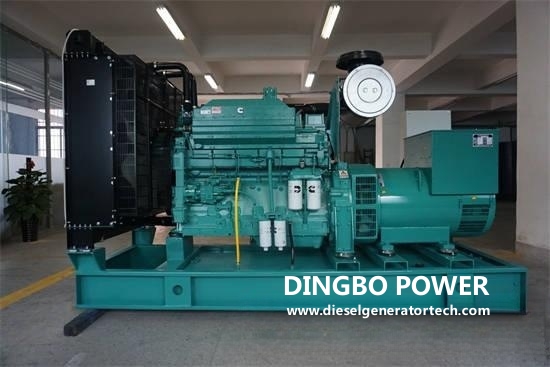 4. After the regulator is maintained, when starting the internal combustion engine, pay attention to the indication of the pointer of the charging ammeter. If the pointer of the ammeter still points to one side when the internal combustion engine is running above the medium speed, it means that the contact of the circuit breaker is not disconnected, and the grounding switch should be disconnected quickly, otherwise, the battery, regulator and charging generator will be damaged. If the pointer of the ammeter still points to after the internal combustion engine is started to the rated speed, it means that the adjustment is not strictly in accordance with the technical requirements, and should be checked and adjusted again.
Guangxi Dingbo Power Equipment Manufacturing Co., Ltd. was founded in 2006 and is one of the earliest manufacturers of generators and diesel generator sets in China. The company has a registered capital of 9.5 million yuan. The main products are diesel engines, generator sets, and diesel generators, providing users with a one-stop service of design, supply, debugging and maintenance at any time. Dingbo has always insisted on using first-class talents, building first-class enterprises, manufacturing first-class products, creating first-class services, and making every effort to build a first-class domestic enterprise. If any question please feel free to visit our website https://www.dieselgeneratortech.com/ or send email to sales@dieselgeneratortech.com.