Dec. 20, 2021
Diesel is a very complex fluid, and no two batches are exactly the same. Fuel deterioration, filterability, and shelf life depend on many factors: temperature, water, microbial contamination, and changes in heat and pressure exposed to the engine injection system will also significantly accelerate fuel decomposition. Fuel degradation is an inevitable natural process. Among them, hot reflux fuel and condensation are important reasons for the deterioration of fuel in the emergency generator oil tank. So how do users maintain diesel generator set fuel to prevent it from degrading too quickly?

Fuel tank location:
Underground: The fuel supply cap assembly of the underground fuel tank is prone to water leakage. Improper installation and locking of the cover can cause water pollution. Underground storage tanks also have a temperature difference between the bottom and the top of the tank. The upper part of the tank will fluctuate accordingly with the change of ground temperature. This temperature difference will cause condensation to form on the tank wall and drop to the bottom of the tank. Over time, this water will accumulate and provide a growth medium for the growth of fungi and microorganisms.
Above ground: The heat from the sun causes the fuel in the tank to expand and contract every day. This daily contraction also causes condensate to form on the walls of the tank and settle to the bottom and provide growth medium again.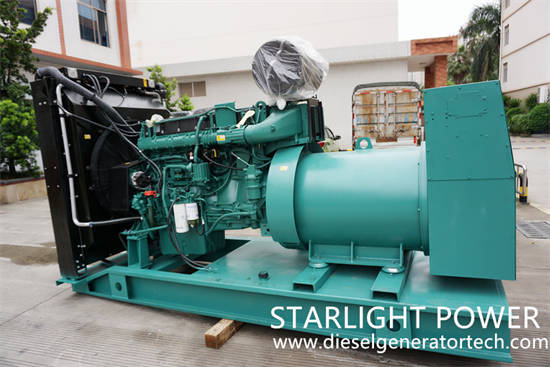 Fuel tank size:
Many times, the end user needs a larger tank than needed to ensure that there is enough fuel to extend the operating time during a power outage. However, diesel fuel is a hydrocarbon. It is born with water. After some time, the fuel will begin to separate and oxidize. Separation will cause water to accumulate at the bottom of the tank. Oxidation leads to the formation of deposits and solids at the bottom of the tank, all of which settle to the bottom of the tank. Excessive fuel tank size will only cause fuel degradation problems. The fuel manufacturer states that the storage time of diesel fuel should not exceed 6-9 months.
Test:
Fuel samples should be taken from the first filling of the fuel tank to provide a benchmark for fuel quality. Then samples should be taken annually to determine the rate of deterioration of the fuel. If the fuel is affected by extreme temperature fluctuations due to geographic location or other external factors, it is recommended to conduct a test every six months or every quarter.
In summary, a comprehensive diesel fuel maintenance plan for standby diesel generators will ensure that your fuel is stored, tested and maintained to ensure the highest reliability of the system. It will help reduce your carbon footprint by reducing emissions and will also help reduce maintenance costs for generator engines.
Jiangsu Starlight Electricity Equipments Co.,Ltd. is one of the earliest manufacturers of generating sets in China. It has first-class testing equipment, advanced production technology, professional manufacturing technology, perfect quality management system, and strong R&D technical strength. It can provide 3KW-2500KW various specifications of universal, automatic, four protection, automatic switching, low noise and mobile, etc., high-quality, low-energy generating sets to meet all customers' power needs, and can also meet users' different voltages and different frequency requirements, as well as the parallel-connected power supply system of multiple units, use excellent talents to build excellent enterprises, create excellent products, create excellent services, and strive to build excellent domestic enterprises. For more product details, please contact us with sales@dieselgeneratortech.com