Feb. 21, 2023
What is the effect of excessive wear of cylinder on the working performance of internal combustion engine of diesel generator set?

① The fit clearance between the cylinder and the piston skirt increases, resulting in poor compression, difficulty in starting and power reduction.
② The fuel leaks into the oil basin, damages the lubrication of the cylinder wall, dilute the engine oil, and reduce the quality of the engine oil.
③ The oil flows into the combustion chamber and is burned, the oil consumption increases, the combustion chamber produces carbon deposits, and the cylinder wear increases, which may bite the piston ring (because the oil is burnt at the piston ring).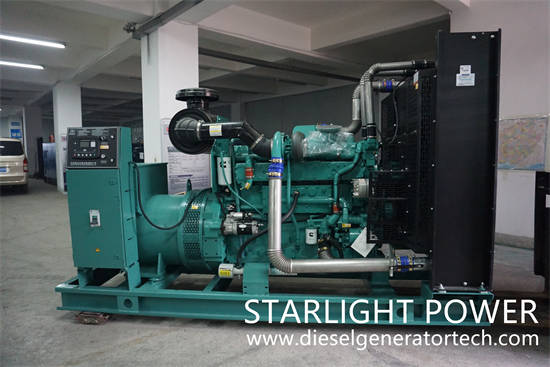 ④ When the out-of-roundness and taper are too large, the sealing between the piston ring and the cylinder wall will be reduced, and the working stability of the ring will be lost. Therefore, the out-of-roundness and taper of various internal combustion engine cylinders have clear technical requirements.
Jiangsu Starlight Electricity Equipments Co.,Ltd. is a manufacturer of professional generators, diesel generator sets, Cummins generator sets, Volvo generator sets, etc. The company has advanced testing equipment, excellent production technology, professional manufacturing technology, perfect quality management system, and Strong R&D technical strength. It can provide 15KW-2500KW various specifications of universal, automatic, four protection, automatic switching, low noise and mobile, etc., high-quality, low-energy generating sets to meet customer power needs, and can also meet users' different voltages and different frequencies, as well as the power supply system of multiple units connected in parallel, welcome customers to inquire. For more details, please contact us with sales@dieselgeneratortech.com.