Nov. 25, 2021
When the diesel generator set is in operation, there will occasionally be an emergency failure and it must be shut down. If the generator set cannot be stopped, what should be done?

1. When a fault occurs during operation, the red fault light should automatically light up and the alarm bell should sound, and the diesel generator should stop running immediately.
2. If the generator set fails to stop automatically, the diesel generator manufacturer reminds you: you should immediately stop the STOP emergency stop switch on the control panel.
3. If the above method fails to stop the generator set, the fuel circuit can be cut off.
4. After the generator set stops running, notify the diesel generator maintenance personnel to carry out maintenance work.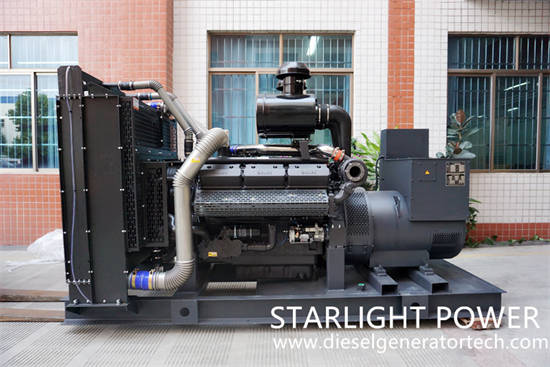 5. When the fault is eliminated, turn the selector switch on the control screen to the reset position, and then turn the selector switch to manual or automatic.
Note: The emergency stop button is red. This button is used to stop the engine in an emergency, do not use it for normal shutdown, press the emergency stop button to turn off the engine, after the engine stops, turn the button counterclockwise to reset the emergency switch.
The above is the emergency shutdown operation method shared by Jiangsu Starlight Electricity Equipments Co.,Ltd. I hope it will be useful to everyone.
Jiangsu Starlight Electricity Equipments Co.,Ltd. is a manufacturer of professional generators, diesel generator sets, Cummins generator sets, Volvo generator sets, etc. The company has advanced testing equipment, excellent production technology, professional manufacturing technology, perfect quality management system, and Strong R&D technical strength. It can provide 15KW-2500KW various specifications of universal, automatic, four protection, automatic switching, low noise and mobile, etc., high-quality, low-energy generating sets to meet customer power needs, and can also meet users' different voltages and different frequencies, as well as the power supply system of multiple units connected in parallel, welcome customers to inquire. For more details, please contact us with sales@dieselgeneratortech.com