Aug. 21, 2023
Some minor faults of diesel generators can usually be detected through regular self inspection and daily maintenance. Dingbo Power Generation Equipment has also summarized many tips for checking diesel generator faults. In order to facilitate the majority of diesel generator users, this article will briefly introduce methods for identifying mechanical faults of diesel generators.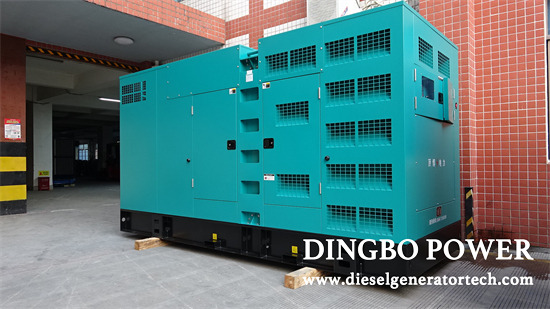 If there is a malfunction in the internal combustion engine, the phenomenon of the malfunction may change at the moment of increasing or decreasing the engine speed. When observing the fault phenomenon, appropriate speed should be selected to make the fault phenomenon more prominent. Generally speaking, low-speed operation is often used because the internal combustion engine has a low speed. The fault phenomenon lasts for a long time and is easy to observe. For example, the valve mechanism of the internal slaughter C machine causes a "da da da" knocking sound due to excessive valve clearance, which can be quickly eliminated using this method.
When analyzing and judging the faults of various systems and parts of diesel generators, the characteristics of each system can also be considered. Take many specific measures. For example, when searching for faulty parts in the fuel supply system or electrical equipment circuits of a diesel engine, inspections can be carried out section by section according to the system, in order to isolate the fault in the smallest possible range. When inspecting, the components and corresponding parts that are most prone to malfunctions should be checked first, and then other components should be checked. After determining the location of the fault, it should be accurately and meticulously resolved according to the specific situation of the fault. After troubleshooting, a test drive should be conducted to compare and inspect the working conditions of the diesel engine to determine whether the fault has been completely eliminated.
Jiangsu Dingbo Power Generation Equipment Co., Ltd. has been established for many years. In addition to strict requirements on the quality of diesel generator set products and after-sales service, it also has strict regulations on the plant environment, production equipment and supporting facilities, which reflects the strict style of Dingbo people. It is not only responsible for generator products, customers, but also employees, so that every employee of Dingbo Power generation equipment can work in a comfortable environment, Make it comfortable for every visiting customer to visit. Dingbo Power Group, relying on high-quality generators, generator sets, diesel generator, diesel generator sets, good services and the care of friends from all walks of life, carries forward the enterprise spirit of "pragmatic innovation, pioneering, unity and hard work, dare to be the first", and adheres to the enterprise style of "treating people with sincerity and heart to heart", has won the strong support of customers in the fields of post and telecommunications, finance, petrochemical, metallurgy, transportation, education, medical care, etc, Having a proud performance. Dingbo people are gradually moving towards economies of scale and entering the international market after joining the WTO with flexible sales strategies and relying on the company's advantages and strength. If you would like to get more information welcome to contact us via sales@dieselgeneratortech.com.